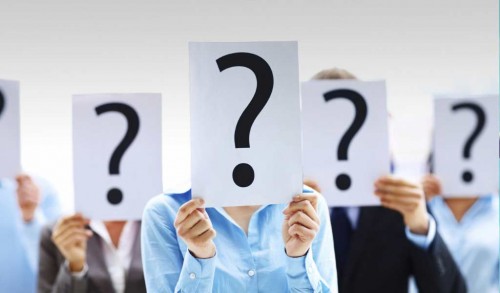 A question we often get about our annual conference is who should attend? The answer is, anyone working to improve workers' compensation systems or seeking to manage a changing environment will benefit. Better yet, take a look at the nearly 200 organizations below that registered for our 34th Annual Issues & Research Conference, March 22-23 in Boston, MA.
Aetna
AF Group
Ahold Delhaize
AIG
Alabama Department of Labor
Alaris Group
Albertsons Companies
Allen & Gooch
Amaxx LLC
American Contractors Insurance Group
Amerisure Insurance
Am Trust North America
ANS Solutions
Aon Global Risk Consulting
Applied Underwriters
ARAWC
Arrigan Rehabilitation Center
Athens Adminstrators
Avitus Group
Bardavon Health Innovations
Beacon Mutual Insurance Co.
Berkshire Hathaway Homestate Companies
Berkley Medical Management Solutions
Best Doctors Occupational Health Institute
Bimbo Bakeries
Boston Medical Center
Broadspire
CNA Insurance Companies
Care Bridge International
Care Works
Case Management Network
The Chartwell Law Offices, LLP
Chesapeake Employers Insurance Company
Chubb
Cincinnati Insurance Companies
Claims Bureau USA
Clara Analytics
Colorado Division of Workers' Compensation
Commonwealth of Massachusetts
CompAlliance
Comprehensive Script Management
CONCENTRA, Inc.
Concordia Care, Inc.
Conduent
CORA Health Services, Inc.
Cornell University
Corporate Pharmacy Services, Inc.
CorVel Corporation
Coventry Workers' Comp Services
CutCompCosts. Com
Dane Street
David Deitz & Associates, LLC
EK Health Services
EMC Insurance
Equian
ESIS
Everest Insurance
ExamWorks Clinical Solutions
EZ Dental Care
FAIR Health
Farrah & Cammarano
Florida Division of Workers' Compensation
Gallagher Bassett Services, Inc.
General Reinsurance
GENEX Services, LLC
Goodman McGuffey, LLP
GoTandT
Governmental Insight
Greenlight RE
Grimmway Enterprises, LLC
The Hanover Insurance Company
Harbor Health Systems
The Hartford Insurance Company
Healthesystems
Helmsman Management Services
HOMELINK
Horizon Casualty Services
IAIABC
IMCS Group
Indiana Compensation Rating Bureau
Information Services Group
Injured Workers Pharmacy
Insurance Information Institute
Insurance Council of New Jersey
International Brotherhood of Electrical Workers (IBEW Local Union 613)
International Union of Elevator Workers
Iowa Division of Workers' Compensation
JLT Re
Kaiser Permanente
Kansas Department of Labor
Kentucky Employers Mutual Insurance
Kids' Chance of America
The Kroger Co.
Lexus Nexus
Liberty Mutual Insurance Company
Lodestar Insights
Mackinaw Administrators
Managed Care Matters
Managed Care Network
Marriott International, Inc.
Marsh
Massachusetts Workers' Compensation Insurance & Ratings Bureau
MAXIMUS Federal Services, Inc.
Medcor, Inc.
Medical Consultants Network, LLC
Medical Service Quotes
Medata, Inc.
MedRisk, Inc.
MES Solutions
Missouri Employers Mutual Insurance Company
Massachusetts Institute of Technology (MIT)
Mitchell International, Inc.
Montana Department of Labor & Industry
Moriarty, Shay & Associates, P.C.
MTI America
MultiPlan
Minnesota WCIA
myMatrixx and Express Scripts
NAMIC
NASI
National COSH
National Safety Council
NCCI
Neurointernational
New Jersey Legislature
New Jersey Manufacturers Insurance Group
Nordstrom, Inc.
New York Compensation Insurance Rating Bureau
ODG by MCG Health
OEHN
One Call
OnSite Physio
Optimal Case Management
Optum
Orchid Medical
Ortega Counseling Center
Ostroff Associates
PA & DE Compensation Rating Bureaus
Paradigm Outcomes
PartnerSource
Patterson Harkavy, LLP
PCIAA
Pierce, Pierce & Napolitano
Pinnacol Assurance
PMA Companies
Prime Health Services, Inc.
PRIUM
Public Consulting Group
Qual-Lynx
Rain for Rent
Raytheon Company
Retail First Insurance Group
Rich Products Corporation
Rising Medical Solutions, LLC
Risk Navigation
Riverstone Resources
S&C Claims
Safety National
SDIC
Sedgwick Claims Management Services, Inc.
Selective Insurance Companies of America
Sentry Insurance Group
SFM Mutual Insurance Company
Shelter Island Risk Services
Shirley Ryan Ability Lab
Southern California Edison
Spreemo
Summit Pharmacy
Synergy Coverage Solutions
Talisman Systems Group, Inc.
Tennessee AFL-CIO
Tennessee Bureau of Workers Compensation
Texas Municipal League Intergovernmental Risk Pool (TMLIRP)
Texas Mutual Insurance Company
The Sullivan Group
Therapy Direct
The Travelers Companies, Inc.
Trean Corporation
Tristar Insurance Group
UAW
United Health Care
United Airlines
United Parcel Service (UPS)
US Department of Labor
USI Insurance Services
Vermont Department of Labor
Wal-Mart Stores, Inc.
The Walt Disney Company
Wells Media Group
Whole Foods Market
Willis Towers Watson
Windham Group
Wisconsin Compensation Ratings Bureau
Wisconsin Department of Workforce Development
WorkComp Works, LLC
Workers Compensation Insider
Workers Compensation Reinsurance Association of Minnesota
Workers' Compensation Trust
Workers Injury Law & Advocacy Group
WorkersCompensation.com
York Risk Services Group
Zurich North America
Don't miss this opportunity to elevate your career, expand your knowledge, and network with your peers. Click here to learn more about the conference or to register.