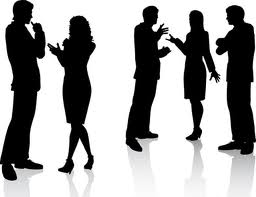 With five weeks left to register, people are talking about the timely topics, seasoned speakers, and new research being discussed at WCRI's 34th Annual Issues & Research Conference, March 22-23, in Boston. MA.
Below is a sample of what they are saying.
James Lynch of the Information Insurance Institute (I.I.I.) says our conference features the hottest topics in workers' comp (opioids, marijuana, impact of technology). Click here to read more.
Joe Paduda of Managed Care Matters said our conference is a "must do" and strongly encourages you to register now if you haven't already. Click here to read more.
Work Comp Roundup's Michael Stack is excited to listen to what Dr. Erica Groshen, former head of the U.S. Bureau of Labor Statistics, and others have to say. Click here to watch.
The WCRI conference is a leading workers' compensation forum for policymakers, employers, labor advocates, insurance executives, health care organizations, claims managers, researchers, and others. Click on the video below to learn what keeps many of them coming back year after year.
Don't miss this opportunity to elevate your career, expand your knowledge, and network with your peers. Click here to learn more or to register.