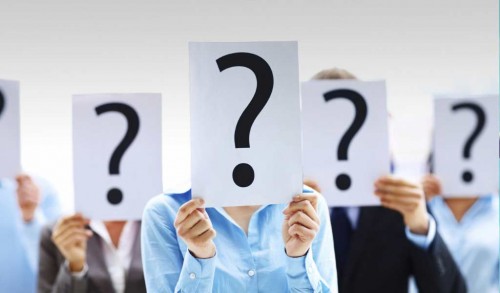 A question we often get about our annual conference is who should attend? The answer is, anyone working to improve workers' compensation systems or seeking to manage a changing environment will benefit. Better yet, take a look at the 100+ organizations below that are already registered for our 35th Annual Issues & Research Conference, Feb. 28 and March 1, in Phoenix, AZ.
American Contractors Insurance Group
Adva-Net
Ahold Delhaize USA
AIG
Amerisure
Ametros Financial
Aon
ARAWC
Arizona Counties Insurance Pool
Arizona Industrial Commission
Athens Administrators
AWPRx, LLC
Bardavon Health Innovations
Bimbo Bakeries
Broadspire
Brooks Rehabilitation
Business Insurance
Carisk Partners
CNA Insurance
California Self-Insurers' Security Fund
California Workers Compensation Rating Bureau
Care Bridge International, Inc.
ChronWell
Cincinnati Insurance Co.
Claims Bureau USA
CLARA analytics
Colorado Division of Workers Compensation
Conduent, Inc.
Construction Industry Service Corporation
CorVel
Coventry Workers Compensation Services
David Deitz & Associates, LLC
Definiti Comp Solutions
Eastern Alliance Insurance Group
Eberle Vivian
EMC Insurance
Equian
Everest National Insurance Company
Exam Works
Express Scripts
Gallagher Bassett
Genex Services, LLC
Georgia State Board of Workers' Compensation
Goodman McGuffey LLP
Health Strategy Associates LLC
Healthesystems
Helmsman Management Services
HomeCare Connect
HOMELINK
Horizon Casualty Services, Inc.
Indiana AFL-CIO
Indiana Compensation Rating Bureau
Industrial Commission of Arizona
Insight
Institute For Work & Health
International Union of Elevator Constructors
Kentucky Employers' Mutual Insurance
Kaiser Permanente
Liberty Mutual Insurance
Lockton
Marriot International, Inc.
Marsh
Massachusetts Department of Public Health
MAXIMUS Federal Services
Medata
Medcor
MedMedtrics
MedRisk
Minnesota Workers' Compensation Insurers Assn. (MWCIA)
Missouri Employers Mutual
Mitchell
Mitsui Sumitomo Marine Management
MKCM
Montana Department of Labor & Industry
MTI America
myMatrixx
Neurointernational
NJM Insurance Group
Nordstrom
Nova Medical Centers
OEHN
Office of Disability Employment Policy, U.S. Dept. of Labor
One Call
OnSite Physio
Optum
Oregon Workers Compensation Division
Origami Risk
Paradigm Outcomes
Pennsylvania Compensation Rating Bureau
Penn National Insurance
Pinnacol Assurance
PMA Companies
Publix Super Markets, Inc.
QBE North America
QTC Management, Inc.
R3 Continuum
Rucka, O'Boyle, Lombardo & McKenna
Safety National
Sedgwick Claims Management Services, Inc.
SFM Mutual Insurance Company
Shelter Island Risk Services
Southern California Edison
SPNet
Stanford University
Starbucks Coffee Company
State of Idaho Industrial Commission
Tennessee AFL-CIO
Texas Mutual Insurance Co.
Trans City Casualty Insurance Co.
The Cheesecake Factory
The Hanover Insurance Group
The Hartford
The Home Depot
The PMA Group
Therapy Direct
Travelers Insurance
Trilogy Health Solutions
United Airlines
United Heartland
Upjohn Institute
UPS
Wal-Mart Stores Inc.
Wisconsin Compensation Rating Bureau
Workers' Compensation Trust
York Risk Services Group
Zenith Insurance Company
Zurich North America
Don't miss this opportunity to elevate your career, expand your knowledge, and network with your peers. Click here to learn more about the conference agenda or to register.