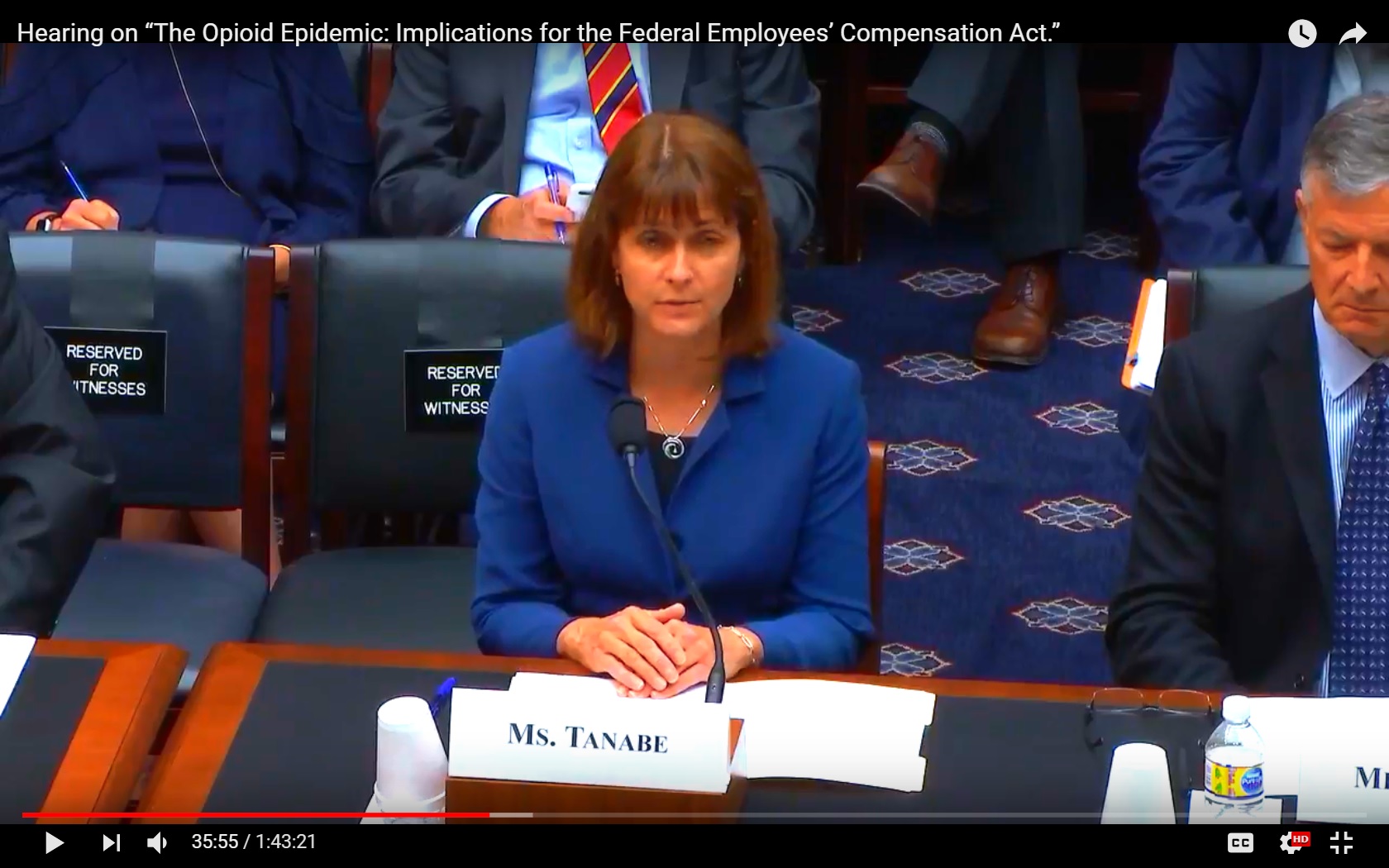 WCRI's Executive Vice President and Counsel Ramona Tanabe was invited to testify before the U.S. House of Representatives Subcommittee on Workforce Protections at a hearing on May 8 regarding "The Opioid Epidemic: Implications for the Federal Employees' Compensation Act." During the hearing, Ms. Tanabe fielded many questions while summarizing findings from WCRI's opioid research.
Click here to watch a recording of the hearing.
Click here to see a press release that the committee issued after the hearing that includes some of Ms. Tanabe's testimony.
Click here to read an article about the hearing, including some of Ms. Tanabe's testimony, in Bloomberg BNA.