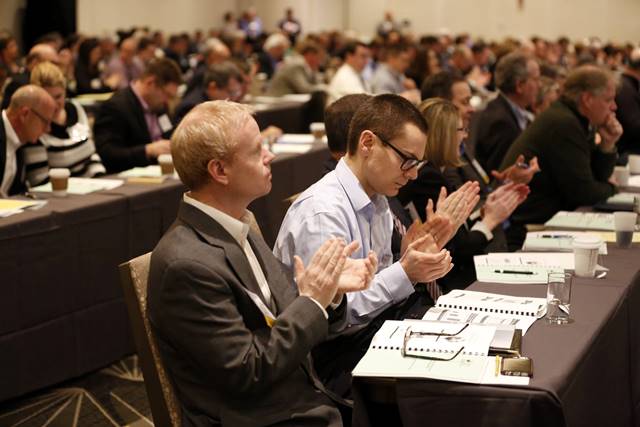 Over 400 people will be taking their seats in three weeks for our annual workers' compensation conference, March 22-23, in Boston, MA. Should we hold a seat for you? For those still on the fence, below are three great reasons to attend.
Content: WCRI's conference is a leading workers' compensation forum that will have you talking for months about what you learned. We have put together an agenda that focuses on some of the most significant issues facing the workers' compensation system today and for years to come, delivered by thought leaders and experts from across the country. Click here to see the agenda.
Networking: From public officials and labor representatives to claims administrators and risk managers, they all come to WCRI's conference to learn about the latest trends and network with other like-minded people who believe in data to make better decisions and improve thesystem. Click here to see a diverse list of the nearly 200 organizations attending.
Continuing Education Credit: Learn from leading workers' compensation professionals while you earn continuing education credit. The conference has been approved for 7 hours of continuing education credits for Certified Disability Management Specialist (CDMS), Certified Case Manager (CCM), and Certified Rehabilitation Counselor (CRC).
Don't miss this opportunity to elevate your career, expand your knowledge, and network with the nearly 200 organizations already attending. Click here to learn more and/or register. If you are still on the fence, click on the video below to see what keeps many of our atteedess coming back year after year.