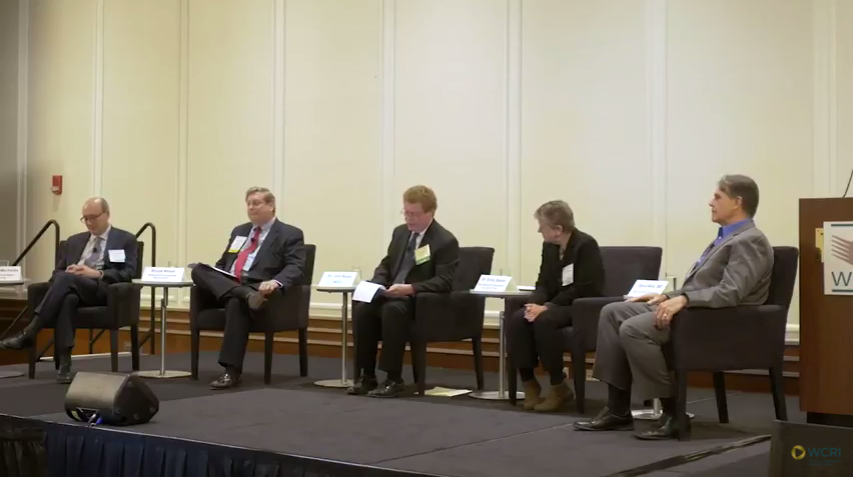 As we finalize the agenda for next year's WCRI Annual Issues & Research Conference (March 22 and 23, 2018, in Boston, MA), we wanted to share with you an example of a session from our last annual conference.
The session was on the current state of the workers' compensation system or "Grand Bargain," specifically whether it is working or needs revisiting and what the future holds for the 100-year-old system. The panel was moderated by WCRI's President and CEO John Ruser and included the following:
David Michaels, former Assistant Secretary of Labor for Occupational Safety and Health
Bruce Wood of the American Insurance Association
Emily Spieler, professor at Northeastern University
Dr. David Deitz, former medical director for one of the largest workers' compensation insurers
We invite you to watch this session, which received rave reviews. Please know the video is close to an hour long.
This distinguished panel is an example of the caliber of sessions, timely topics, and knowledgeable thought leaders you will find at our annual conference. The benefit for you is new insights, valuable networking contacts, and a better understanding of key issues in today's competitive environment.
Click here to learn about this year's conference.