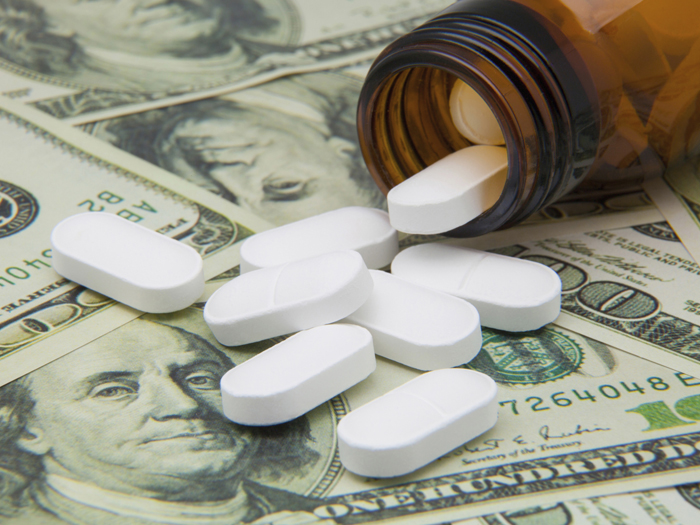 Risk & Insurance | By Katie Kuehner-Hebert | August 24, 2017
Although many states have enacted regulations to curb physician dispensing, doctors are finding ways to get around restrictions — driving up costs for workers' compensation systems.
That's a key conclusion of the recent report, "A Multistate Perspective on Physician Dispensing, 2011—2014," by Cambridge, Mass.-based Workers Compensation Research Institute.
WCRI analyzed the prevalence and costs of physician dispensing across 26 state workers' comp systems, comparing post-reform states with the states where no reforms were made, or where there were reforms but the data reflect pre-reform experiences.
The study found that, in post-reform states, the average price per pill for existing drugs decreased after reforms. However, physicians are bypassing the reimbursement rules that specifically target repackaged drugs by dispensing newer, higher-priced drugs.
That has offset the cost savings of reforms, actually driving up the average price per physician-dispensed pill in some states — particularly in California, Florida, and Illinois.
Prior to reforms, physicians often sold repackaged drugs, the average wholesale prices of which are typically higher than the original drug as packaged by the manufacturer.
Repackaged drugs are not addressed in pharmacy fee schedules — which are based on average wholesale prices of the drugs dispensed. So physicians who dispense repackaged drugs are paid higher prices than those who dispense the drug as originally packaged.
Reforms capped the maximum reimbursement amount for repackaged drugs to the average wholesale price of the original.
"Facing a substantial price reduction, some physician dispensers might have tried to find a way to maintain the income they had from dispensing repackaged drugs prior to the reforms," said Dongchun Wang, an economist at WCRI and author of the report.
"Those higher-priced new strength drug products provided a means for them to do so."
WCRI said while some physicians dispensing the new strengths may have been motivated by the desire to provide benefits for their patients, "we are not aware of any scientific studies that support this," said Wang.
"Our data show that the higher-priced new strengths were chosen by physicians who dispense drugs, not by those who write prescriptions and send their patients to a retail pharmacy. We rarely see these new strength products in pharmacy-dispensed prescriptions."
The report cites evidence that other physician dispensing reforms in Florida, Indiana, Kentucky, and Tennessee might have some impact on these concerns.
"These more recent reforms either limit physicians' ability to dispense certain drugs or limit the timeframe over which physicians are allowed to be reimbursed for drugs they dispense," Wang said. "This may be one area to look into to gain additional insights."
Dr. Robert L. Goldberg, chief medical officer for Tampa-based Healthesystems, said there is still a very limited role for physician dispensing as it serves patient convenience and access to medications during an initial visit for an injury.
"Employers enjoy the benefits of patients being able to come back to work after that visit instead of having to wait an hour or two at the pharmacy," Goldberg said.
"Unfortunately, for many physicians, dispensing has become a revenue enhancer. That's a problem as it's become a big cost to the workers' comp system — to employers and payers — because there's a whole industry growing around physician dispensing to take advantage of the opportunity."
Click here to read more.