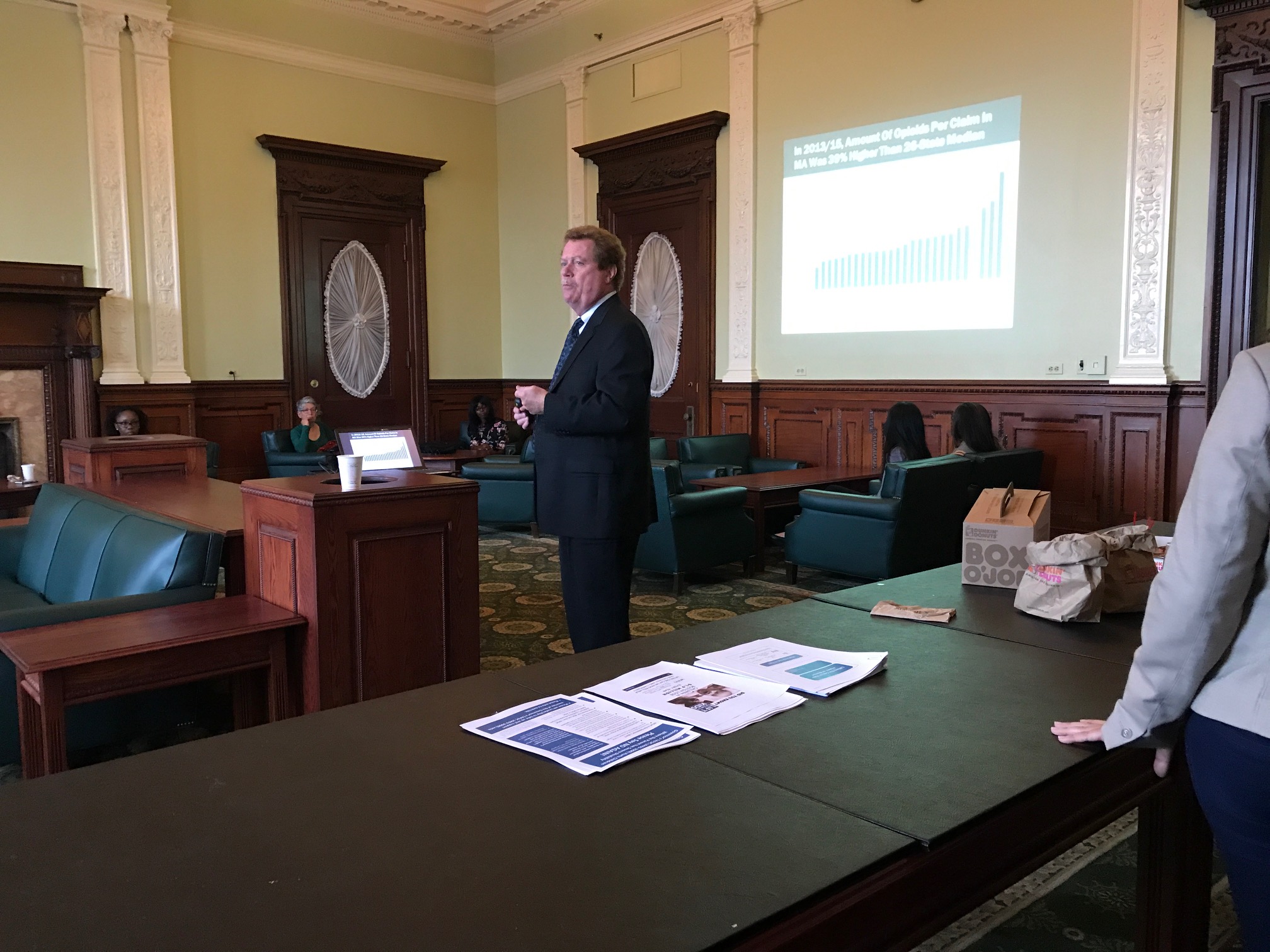 Yesterday, we were invited to brief the Boston Delegation (Massachusetts state senators and representatives that represent parts of Boston) up at the Massachusetts State House on WCRI's latest opioid research. Dr. John Ruser, WCRI's president and CEO, presented findings from the following studies:
Interstate Variations in Use of Opioids, 4th Edition: The study examined interstate variations and trends in the use of opioids and prescribing patterns of pain medications in the workers' compensation system across 26 states, including Massachusetts.
Longer-Term Dispensing of Opioids, 4th Edition: The study examined the prevalence of longer-term use of opioids in 26 states, including Massachusetts, and how often the services (e.g., urine test, psychological exam, etc.) recommended by medical treatment
In attendance were three State Rep. Madaro, chair of the Boston Delegation; State Rep. Livingstone; and State Rep. Collins; and about ten staffers from other offices.
During and after the presentation, State Rep. Collins mentioned how helpful WCRI's work was in helping them better understand opioid prescribing patterns/trends and the need for Massachusetts to make their PDMP mandatory in 2012. He also had questions about concomitant use of opioids and benzodiazepines.