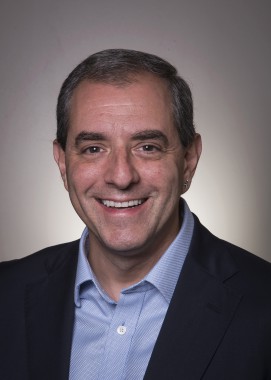 Cambridge, MA, Feb. 7, 2022― The Workers Compensation Research Institute (WCRI) announced today that acclaimed MIT economist David Autor will keynote the 2023 WCRI Issues & Research Conference, March 21-22 at the Renaissance Phoenix Downtown in Phoenix, AZ.
"We are excited to have David kick off our conference. His research on some of the most significant issues facing the labor market is well known. At our conference, he will be talking about globalization and automation, and their impact on jobs, the nature of work, and, subsequently, state workers' compensation systems," said John Ruser, WCRI's president and CEO.
In 2020, Autor received the Heinz 25th Special Recognition Award from the Heinz Family Foundation for his work "transforming our understanding of how globalization and technological change are impacting jobs and earning prospects for American workers." In a 2019 article, The Economist magazine labeled him as "The academic voice of the American worker." In 2017, Autor was recognized by Bloomberg as one of the 50 people who defined global business.
WCRI's two-day program highlights the Institute's latest research findings while drawing upon the diverse perspectives of highly respected workers' compensation experts and policymakers from across the country. The following are some of the topics the conference will address:
Changes in the workplace
Climate change and workers' compensation
Extended use of physical medicine for low back pain
Impact of the labor shortage
Long COVID-19
Medical inflation
The evolution of workers' compensation
The WCRI conference is a leading workers' compensation forum for policymakers, employers, labor advocates, insurance executives, health care organizations, claims managers, researchers, and others. Conference participants will leave with new insights, valuable networking contacts, and a better understanding of key issues in today's competitive environment. A discounted, early-bird conference registration rate and a special conference hotel rate are available for a limited time. Click here to learn more or to register.
About WCRI:
The Workers Compensation Research Institute (WCRI) is an independent, not-for-profit research organization based in Cambridge, MA. Organized in late 1983, the Institute does not take positions on the issues it researches; rather, it provides information obtained through studies and data collection efforts, which conform to recognized scientific methods. Objectivity is further ensured through rigorous, unbiased peer review procedures. WCRI's diverse membership includes employers; insurers; governmental entities; managed care companies; health care providers; insurance regulators; state labor organizations; and state administrative agencies in the U.S., Canada, Australia, and New Zealand.
###