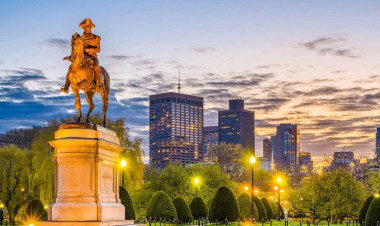 More than 400 people are headed to Boston this week for WCRI's 36th Annual Issues & Research Conference, March 5-6. If you haven't registered already, below are three reasons to attend this leading workers' compensation forum.
We also wanted to inform those who are attending or considering attending that we issued a statement on our blog about the coronavirus that includes important safety measures.
Content: Our agenda focuses on the most significant issues facing the workers' compensation system today and features research and experts to help you better understand them. Click here to see the agenda.
Networking: From public officials and labor representatives to claims administrators and risk managers, you will not find a more diverse audience to learn and network with. Click here to see a list of the organizations attending.
Learn While You Earn: The conference is approved for 7.5 hours of continuing education credits for Certified Rehabilitation Counselor, Certified Disability Management Specialist, and Certified Case Manager.
Don't miss this opportunity to elevate your career, expand your knowledge, and network with your peers. Click here to register now. For questions about the conference, please contact us.