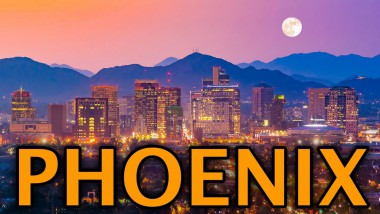 Cambridge, MA, Oct. 12, 2022―Today, the Workers Compensation Research Institute (WCRI) announced registration is now open for the Institute's 39th Annual Issues & Research Conference, March 21-22, 2023. This year's conference is being held in person at the Renaissance Phoenix Downtown Hotel.
"Although the peak of the pandemic is behind us, new challenges have arisen from inflation to behavioral health issues," said John Ruser, WCRI's president and CEO. "Our research continues to play an important role for those who are looking to make data-driven decisions about state workers' compensation systems."
WCRI's two-day program highlights the Institute's latest research while drawing upon the diverse perspectives of highly respected workers' compensation experts and policymakers from across the country. The following are among the topics the conference will address:
The impact of inflation, labor shortages, and a potential recession on the workers' compensation system
Behavioral health issues to consider as workers return to work
The impact of the changing workplace, such as remote and hybrid work
The latest WCRI research on long-COVID
Selected findings and trends seen across WCRI's benchmarking studies
The WCRI conference is a leading workers' compensation forum for policymakers, employers, labor advocates, insurance executives, health care organizations, claims managers, researchers, and others. Conference participants will leave with new insights, valuable networking contacts, and a better understanding of key issues in today's competitive environment.
Click here to learn more about the conference or to register. Those who register by February 21 will save $50-$100.
About WCRI:
The Workers Compensation Research Institute (WCRI) is an independent, not-for-profit research organization based in Cambridge, MA. Organized in late 1983, the Institute does not take positions on the issues it researches; rather, it provides information obtained through studies and data collection efforts, which conform to recognized scientific methods. Objectivity is further ensured through rigorous, unbiased peer review procedures. WCRI's diverse membership includes employers; insurers; governmental entities; managed care companies; health care providers; insurance regulators; state labor organizations; and state administrative agencies in the U.S., Canada, Australia, and New Zealand.
###