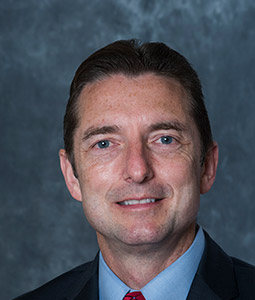 We are excited to announce that Dr. Robert Hartwig ─ clinical associate professor of finance and director of the Risk and Uncertainty Management Center at the University of South Carolina's Darla Moore School of Business ─ will keynote WCRI's 38th Annual Workers' Compensation Issues & Research Conference, March 16–17, 2022, in Boston, MA.
Two years on, the disruptive impacts of the COVID-19 pandemic continue to reverberate throughout the economy. What began as a public health crisis has morphed into a hydra of economic turmoil and public policy uncertainty on a global scale, with no easy or quick solutions in sight. Dr. Hartwig's presentation will explore the myriad challenges facing the economy today—including enduring labor market dislocations, inflation, concerns over economic growth and financial market volatility—and their impacts on the workers compensation line in 2022 and beyond.
Prior to joining the Darla Moore School of Business, Dr. Hartwig was president and economist for the Insurance Information Institute in New York and in prior positions worked for Swiss Re, the National Council on Compensation Insurance, and the U.S. Consumer Product Safety Commission. His research focuses on insurance markets and structures, risk management, pandemic risk, risk-bearing capital market instruments, the financing of technology risks, and venture capital in insurance markets.
The WCRI conference is a leading workers' compensation forum. The two-day program highlights the Institute's latest research findings while drawing upon the diverse perspectives of highly respected workers' compensation experts and policymakers from across the country. Conference participants will leave with new insights, valuable networking contacts, and a better understanding of key issues in today's competitive environment.
Use this opportunity to elevate your career, expand your knowledge, and network with your colleagues at this leading workers' compensation forum. Save up to $100 if you register before February 14. A special conference hotel rate of $279 a night is also available for a limited time. Click here to learn more or register now. For questions about the conference, please contact us.