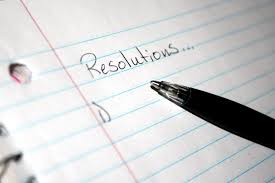 Happy New Year! The start of a new year is the perfect time to make a resolution.
Start off 2017 right: resolve to gain new insights and a better understanding of key issues in today's complex environment by attending WCRI's 33rd Annual Issues & Research Conference (March 2-3, 2017) in Boston, MA.
Our two-day program highlights presentations of WCRI's latest research findings while drawing upon the diverse perspectives of highly respected workers' compensation experts and policymakers from across the country. The following are two examples of the exciting sessions on our agenda:
IMPACT OF THE 2016 ELECTION

The 2016 election resulted in large gains for the Republican Party both at the federal and state level. Apart from winning the presidency and retaining control of both houses of the U.S. Congress, the Republican Party is now in control of a record 67 (68 percent) of the 98 partisan state legislative chambers in the nation and has the highest number of governorships since 1922.

What impact will this political shift have on states' workers' compensation systems? Helping us to see the way ahead will be two former, veteran politicians who will share their thoughts on the recent 2016 election and how it will affect health care, labor, and workers' compensation in the years to come.

ALTERNATIVES TO OPIOIDS IN TREATING PAIN

As injured workers are steered away from treating their pain with opioids, some in the workers' compensation community have asked, "What is the alternative for treating pain?" Enter marijuana, which is legal for medical and/or recreational purposes in 28 states. Although WCRI takes no position on marijuana to treat injured workers and has no research of its own, it is our custom to bring in outside speakers to help us better understand growing trends and new research that impacts the workers' compensation system.
Join us as we learn about recently published research, sponsored by the National Institute of Health, on how marijuana affects the brain. The session will also feature first-hand accounts from state government officials on how medical marijuana is being incorporated into the treatment of injured workers in their state workers' compensation systems as well as what it's like to be managing a program that is very new and federally illegal.
Ready to register? As an added incentive, WCRI is offering $50-100 off the price of registration if you register by Feb. 1, 2017. Also available for limited time is a special rate of $246 per night at the conference hotel. Don't wait; register today to get this great discount and the peace of mind of knowing your seat and hotel room are reserved.

Click here to register.

For questions, contact Stephanie Deeley at sdeeley@wcrinet.org or 617-661-9274 x 261.