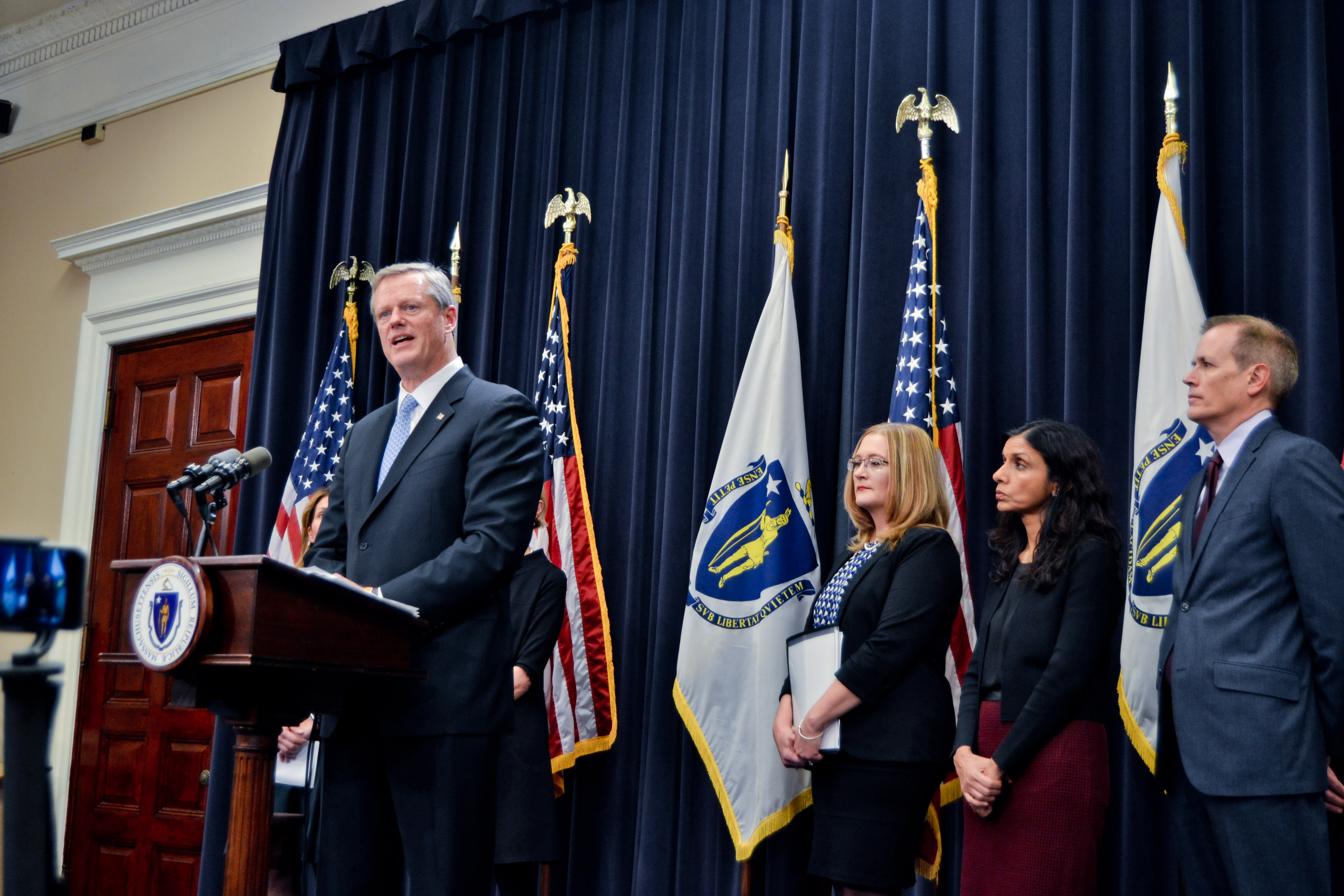 Last week, Gov. Charlie Baker proposed a new, multifaceted piece of legislation designed to combat the opioid epidemic in Massachusetts. The legislation is called the CARE Act, which stands for an Act Relative to Combating Addiction, Accessing Treatment, Reducing Prescriptions, and Enhancing Prevention.
The bill includes the establishment of a drug formulary specifically for workers' compensation claims with a goal to prescribe less addictive opioids and encourage the use of non-addictive treatments instead. In rolling out this initiative, Gov. Baker used findings from WCRI's opioid studies, which as he said, "showed that opioid claims among this population were almost 40% higher in Massachusetts compared to the average of 26 other states involved in the study."
Click on the video below to see Gov. Baker mention our research during his press conference to unveil the CARE Act.