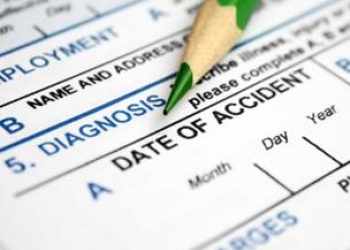 By Cynthia Sweeney | North Bay Business Journal | November 22, 2017

Employers in California will be pleased to learn that medical payments for workers' compensation claims continue to fall, which means rates will fall as well.
Several factors are feeding the trend including the passage of legislation in 2013 reforming the state's worker's comp system, and a robust economy with low unemployment.
"With more people working there are more premiums in the system, which helps keep costs lower, and there is more and more money to cover claims," said Tom Griffith, CIC, vice president, partner, Don Ramatici Insurance in Petaluma.
Griffith also predicts that workers' compensation rates will continue to decline in part based on this year's advisories from the state's Workers' compensation Insurance Rating Bureau, recommending lower rates for the industry.
From 2012 to 2016, the average medical payment decreased 3 percent per year for claims that were 12 months or older. More mature claims, 36 months or older, decreased 4 percent per year during the same time, according to a recent study by the Workers Compensation Research Institute (WCRI), an independent, nonprofit research organization based in Cambridge, Massachusetts.
The study, released Nov. 9, attributes the continued drop in claims payouts to S.B. 863 which went into effect in January 2013.
The law made wide-ranging changes to California's workers' compensation system including increased benefits to injured workers and cost-saving measures.
"We continue to monitor the impact of California reform legislation on medical payments, prices and utilization. The total costs per California workers' compensation claim in 2013 evaluated as of March 2016 changed little compared with injuries in 2010 with 36 months of experience. This stability in total costs per claim was a result of several offsetting trends," said Ramona Tanabe, the WCRI's executive vice president and counsel in a statement. "The decrease in medical payments per claim in California likely reflects the impact of S.B. 863 provisions."
The study examined medical payments and prices in California and compared them with 17 other states from 2010 through 2015 — with California seeing the largest drop in payments per claim.
The majority of other states in study experienced growth during the same time period.
In all, medical payments per claim from 2013 through 2016 in California were close to the median of the other states. Before that, California had a higher ratio of medical payments per claim.
The percentage of claims with hospital services decreased from 2010 to 2015, part of a general trend seen in many states, the study also found. In California, hospital payments per claim remained fairly stable.
"One of the other policy goals of SB 863 was to increase permanent disability benefits for California's injured workers," Tanabe said. "This explains in part why indemnity benefits per claim grew 5 to 6 percent per year in 2014 and 2015, although an increase in wages in multiple industries also contributed to this trend."
Among specificities of the law, it reduced the fee schedule rates for ambulatory surgery centers, and eliminated separate reimbursement for implantable medical devices, hardware and instruments for spinal surgeries.
Prescription payments also decreased after 2012, possibly reflecting the impact of an independent medical review process implemented by SB 863, the study said.
A major component of SB863, the study said, was the creation of a new independent medical review process for handling medical treatment disputes in worker's comp cases. This provision was expected to reduce medical-legal expenses for claims, based on the assumption that less costly review reports would replace the more expensive qualified medical evaluator reports. According to WCRI, however, this anticipated decrease has yet to be observed.
Cynthia Sweeney covers health care, hospitality, residential real estate, education, employment and business insurance. Reach her at Cynthia.Sweeney@busjrnl.com or call 707-521-4259.
Direct link to story: http://www.northbaybusinessjournal.com/northbay/sonomacounty/7640016-181/california-workers-comp-insurance-rates?artslide=0