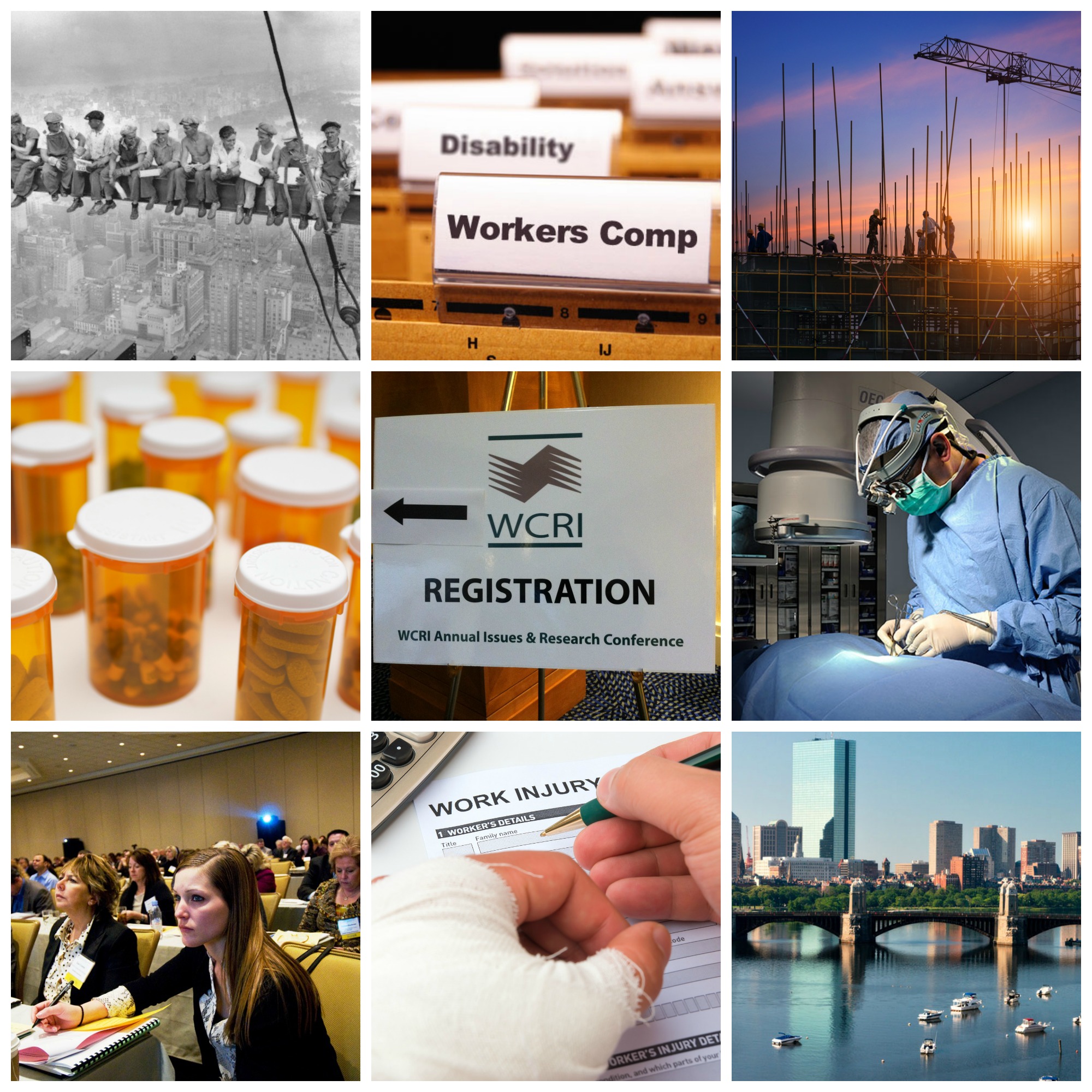 CAMBRIDGE, MA, December 8, 2016 — After enjoying record-breaking attendance at its last conference, the Workers Compensation Research Institute (WCRI) officially opened registration today for its 33rd Annual Issues & Research Conference, March 2-3, 2017, at the Westin Copley Place Hotel in Boston, MA.

The theme of the conference is "Persistent Challenges and New Opportunities: Using Research to Accelerate the Dialogue." 2016 brought many changes and challenges to the workers' compensation system, including a U.S. Department of Labor report that questioned whether the workers' compensation system is fulfilling its obligations to injured workers. Recent elections at the federal and state level as well as key court decisions also spell changes for the workers' compensation system.

"While change is not always an easy process, it can offer new opportunities," said John Ruser, WCRI's president and CEO. "No doubt, the workers' compensation system, which has historically evolved and adapted to persistent challenges, will have an opportunity to find new, more efficient means and technologies to treat injured workers and ensure they have the best outcomes. Of course, only through research and careful monitoring can we have a fruitful dialogue about these challenges and opportunities."

Like so many before, WCRI's 33rd annual conference will tackle these issues head on. The two-day program highlights WCRI's latest research findings while drawing upon the diverse perspectives of highly respected workers' compensation experts and policymakers from across the country. The following are among the topics to be discussed:
What impact will the 2016 election have on health care (Affordable Care Act, Medicare, etc.), labor and the workforce, and workers' compensation?
Is the workers' compensation system still fulfilling its mission or does it need revisiting?
With opioid use decreasing, what alternatives exist to treat pain?
"Whether you are managing workers' compensation claims, concerned about the regulatory system design which provides for adequate care and wage replacement for injured workers, focused on medical costs and utilization, or just looking for a better understanding of workers' compensation―this conference provides unique and valuable information," said Vincent Armentano, chair of WCRI's board of directors and a Senior Vice President with Travelers.

The WCRI conference is a leading workers' compensation forum for policymakers, employers, labor advocates, insurance executives, health care organizations, claims managers, researchers, and others. Conference participants will leave with new insights, valuable networking contacts, and a better understanding of key issues in today's competitive environment.

A special rate of $246 per night at the conference hotel and a discounted, early-bird conference registration rate are available for a limited time. To learn more or to register, visithttp://www.wcrinet.org/conference.html.

ABOUT WCRI:

The Workers Compensation Research Institute (WCRI) is an independent, not-for-profit research organization based in Cambridge, MA. Organized in late 1983, the Institute does not take positions on the issues it researches; rather, it provides information obtained through studies and data collection efforts, which conform to recognized scientific methods. Objectivity is further ensured through rigorous, unbiased peer review procedures. WCRI's diverse membership includes employers; insurers; governmental entities; managed care companies; health care providers; insurance regulators; state labor organizations; and state administrative agencies in the U.S., Canada, Australia, and New Zealand.