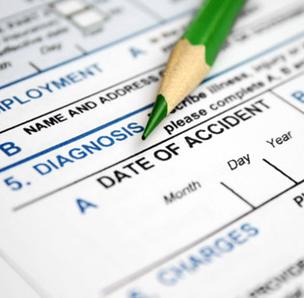 Cambridge, MA, Nov. 9, 2017 – Medical payments per workers' compensation claim with more than seven days lost time in California have decreased steadily since the enactment of reform legislation in 2013, according to a recent study by the Workers Compensation Research Institute (WCRI).
The study, CompScope™ Medical Benchmarks for California, 18th Edition, examined medical payments, prices, and utilization in California and compared them with 17 other states over a period from 2010 through 2015.
"We continue to monitor the impact of California reform legislation on medical payments, prices, and utilization," said Ramona Tanabe, WCRI's executive vice president and counsel, referring to Senate Bill (SB) 863, a comprehensive reform bill that affected many aspects of the California system since Jan. 1, 2013. "The decrease in medical payments per claim in California likely reflects the impact of SB 863 provisions."
The following are among the study's other findings:
Prices paid for primary care services increased while prices for specialty care decreased following the transition to the resource-based relative value scale (RBRVS) based fee schedule beginning in 2014.
The average payment per claim for using ambulatory surgery center (ASC) facilities decreased after a decrease in fee schedule rates for ASCs.
Prescription payments per claim with prescriptions decreased after 2012, perhaps reflecting, in part, the impact of an independent medical review process implemented by SB 863.
The percentage of claims with hospital services decreased from 2010 to 2015, part of a general trend seen in many states. In California, hospital payments per claim remained fairly stable.
In all, medical payments per claim in California were close to the median of the 18 study states for post-reform 2013 claims with experience through 2016. Pre-reform, California had higher medical payments per claim among the study states.
WCRI studied medical payments, prices, and utilization in 18 states, including California, looking at claim experience through 2016 on injuries that occurred mainly from 2010 to2015. WCRI's CompScope™ Medical Benchmarks studies compare payments from state to state and across time.
To purchase a copy of this report, visit https://www.wcrinet.org/reports/compscope-medical-benchmarks-for-california-18th-edition.
The Cambridge-based WCRI is recognized as a leader in providing high-quality, objective information about public policy issues involving workers' compensation systems.
About WCRI:
The Workers Compensation Research Institute (WCRI) is an independent, not-for-profit research organization based in Cambridge, Massachusetts. Since 1983, WCRI has been a catalyst for significant improvements in workers' compensation systems around the world with its objective, credible, and high-quality research. WCRI's members include employers; insurers; governmental entities; managed care companies; health care providers; insurance regulators; state labor organizations; and state administrative agencies in the U.S., Canada, Australia, and New Zealand.
###