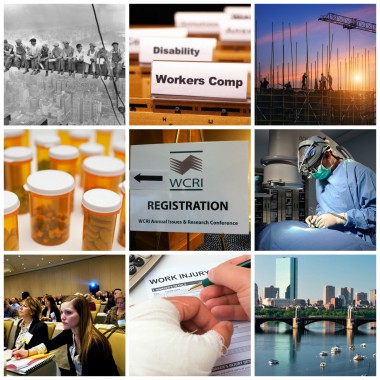 The WCRI conference is a leading workers' compensation forum for policymakers, employers, labor advocates, insurance executives, health care organizations, claims managers, researchers, and others.
The two-day program highlights presentations of WCRI's latest research findings while drawing upon the diverse perspectives of highly respected workers' compensation experts and policymakers from across the country. Conference participants will leave with new insights, valuable networking contacts, and a better understanding of key issues in today's competitive environment.
Whether you are managing workers' compensation claims, concerned about the regulatory system design which provides for adequate care and wage replacement for injured workers, focused on medical costs and utilization, or just looking for a better understanding of workers' compensation―this conference provides unique and valuable information.
Our next conference is March 22-23, 2018, at the Westin Copley Place Hotel in Boston, Massachusetts. Click here to visit our conference website. To hear from some attendees on why they come to our conference, click on the video below.