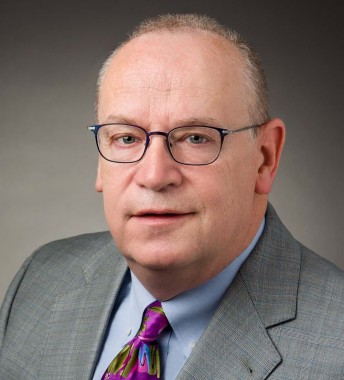 Recently, we had the pleasure of talking to one of our members ─ Tom Glasson of AIG ─ about how he came to know WCRI. As a senior member of the AIG State and Federal Government Affairs Team, Tom is responsible for AIG's relationship with the legislatures and regulatory agencies in multiple southern states. He also serves as the team subject matter expert for many property and casualty industry matters. Prior to joining the government affairs team in 2008, he served in multiple executive roles in claims, marketing, operations, and regulatory compliance at AIG.
1) How did you first learn about WCRI?
Thinking about when I heard of WCRI makes me remember and realize just exactly how far we as an industry, and WCRI as an institution, have progressed. Early in 1984, I was in our New York headquarters and attended a staff meeting, purely as a guest, where discussions were under way about the vision for WCRI. Thirty years later, we are still members of this great institution because they have been resolute in their mission to be a catalyst for significant improvements in workers' compensation systems by providing the public with objective, credible, high-quality research.
2) What value do you derive from being a member of WCRI?
In my current role at AIG, I frequently interact with legislators and regulators at the state workers' compensation regulatory level, and various state departments of insurance. Those individuals and agencies probably talk and ask more questions about workers' compensation than most industry professionals realize. Many times I am called upon to respond to or answer their questions. The WCRI reports help me bring a big picture perspective to what is considered by state legislators and regulators to be a local problem. Sometimes I find myself trolling the WCRI website at night looking for reports that might be helpful in discussion with the state. I've even found that many of these individuals do not know about reports specific to their state, such as the CompScope™ reports. I use the reports to show the industry is constantly self-monitoring and trying to improve. They also remove any bias that might be attached to me or my company.
3) What is your favorite WCRI study/research area?
Lots of attention has been given to the medical portion of workers' compensation, especially in the last 10 years. Appropriately so since medical costs have become such an issue and the most expensive part of the claim. There are so many higher paid workers today that I wonder if it isn't time to look at indemnity benefits and see if they are keeping up with their intended goal.
4) Can you describe a moment when WCRI's research was really helpful?
Yes, it was at a hearing on the creation of a workers' compensation medical fee schedule in Virginia to remove the routine and significant amount of costly friction in the system over medical fee payment disputes, and establish a fair rate of compensation for medical services. WCRI was invited to present its research that highlights the important design choices faced in adopting a medical fee schedule. As the report states, "The construction of a medical fee schedule in workers' compensation involves a delicate balance. Setting rates too low may make treating workers uneconomical for providers and jeopardizes workers' access to quality care. Conversely, if rates are set too high, savings will be negligible and the fee schedule will not achieve its cost containment goal." Thanks to WCRI's presentation and research, the debate was grounded in fact and stakeholders were better informed of the important design choices, which led to the creation of a better, more thought-out fee schedule. And with Virginia's involvement in WCRI's CompScope™ program, the impact of the fee schedule is continually monitored in case adjustments need to be made.
----------
Interested in becoming a member of WCRI? Click here to learn about the benefits of membership, and then use the form below to contact us with your interest or any questions you have.