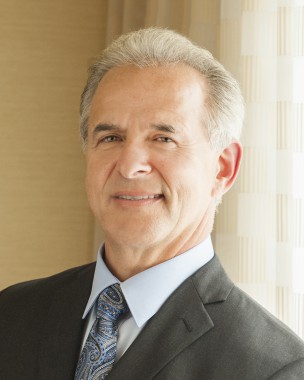 Recently, we had the pleasure to talk to one of our long-time members, Steve Perroots of Marriott International, Inc., about how he came to know the Workers Compensation Research Institute (WCRI), why his organization chose to become a member of WCRI, and what value he derives from membership. As vice president for global claims, Steve is in charge of all Marriott claims programs, which cover more than 225,000 employees, and 5,700 properties in over 110 countries and territories around the world.
1) How did you first learn about WCRI?
I started working for Marriott in 1983, the same year WCRI was founded. My Vice-president at the time was Bob Steggert, and he was our first Marriott WCRI member [later serving as chair of WCRI's Board of Directors]. At the time we were in the process of converting over to self-administration of our claims, and the importance of having reliable and relevant industry data to benchmark our program against was readily apparent. WCRI quickly became a key partner in the evolution of our program, and that partnership continues today.
2) What value do you derive from being a member of WCRI?
Having direct access to industry data that is both timely and objective is critical to improving the delivery of benefits to our injured workers. All stakeholders must look for ways to work together to maximize the effectiveness of the various state workers' compensation systems, and WCRI is recognized as a leader in this area. Their findings have been quoted by all sides, and this "common ground" serves as a bridge for opposing interests to come together to jointly address industry issues. I also find significant value in interacting with these various groups at the WCRI conferences.
3) What is your favorite WCRI study/research area?
Studies involving the injured worker's satisfaction with the various aspects of the workers compensation process are fascinating to me, and have revealed surprising results that stakeholders should consider when evaluating and prioritizing future direction.
4) Can you describe a moment when WCRI's research was really helpful?
One instance that comes to mind is when I was speaking on a panel discussing workers' compensation issues involving a particular state. During the debate, I referenced a relevant WCRI study that directly addressed the issue at hand. All panelists immediately agreed that, based on WCRI's credible findings, their state should look to modify their process accordingly.
At Marriott Claims Services, we continuously strive to be "best in class" in our industry. To achieve this, we have to partner with other "best in class" organizations, in order to stay abreast of developments and trends in our industry. WCRI has been, and continues to be a "best in class" organization we are proud to be part of.
-------------
Interested in becoming a member of WCRI? Click here to learn about the benefits of membership, and then use the form below to contact us with your interest or any questions you have.