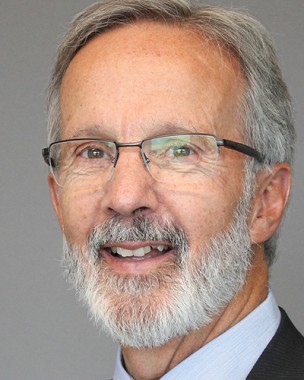 Recently, we had the opportunity to sit down with Paul Sighinolfi, a senior managing director with Ametros, about how he came to know WCRI. Ametros is a WCRI member that provides post-settlement medical management services to workers injured on the job.
Before Ametros, Paul was the executive director and chair of the Maine Workers' Compensation Board. He coauthored an employer's guide to workers' compensation insurance in Maine. He has also served on numerous workers' compensation boards and committees, including the International Association of Industrial Accident Boards and Commissions (IAIABC) Board of Directors and the Southern Association of Workers' Compensation Administrators (SAWCA) Executive Committee.
1) How did you first learn about WCRI?
I first learned about WCRI when I was an attorney in private practice preparing for a presentation at one of the annual Maine Comp Summits. I do not recall the specifics, but I needed data support for my topic. Someone suggested I check with WCRI, which I did, and, I fortunately found just what I needed. My more meaningful WCRI discovery occurred sometime later when I climbed out of the trenches and became the chief workers' compensation regulator in Maine. As the executive director and chair of the Maine Workers' Compensation Board, I frequently spoke to members of the workers' compensation community, employers, employee groups, and insurance carriers. I prepared all of my presentations personally. I regularly supported what I was saying based on my years of experience. I also found it invaluable to support my comments with data. WCRI reports let me know what was happening in other states. I knew the Institute's reports were well researched and, beyond reading them for presentation support, I read them regularly to better understand what was happening in our industry.
2) What value do you derive from being a member of WCRI?
Sir Francis Bacon and Thomas Jefferson both tell us knowledge is power. I gain knowledge and a better understanding of our industry from the work WCRI does. I know when I read one of WCRI's studies or attend one of the Institute's conferences or webinars that there will be high-quality, substantive information on topics important to the workers' compensation community. This industry prides itself on keeping stakeholders informed, and WCRI is at the head of the class when it comes to providing high-quality information. I derive value from the learning opportunities provided and the knowledge gained from them.
3) What is your favorite study or research area?
I do not have a favorite study. It would be hard to single out one of WCRI's studies and say: this is my favorite. What I can single out is the WCRI Annual Issues & Research Conference. It is always packed with valuable information presented in a thoughtful and insightful manner. I also gained a lot from your CompScope™ Medical Benchmarks. One of my first major projects as an executive director was the creation and adoption of a medical fee schedule. During that exercise and thereafter, I have been interested in comparing states' medical costs. WCRI's work in this area is invaluable to regulators interested in medical costs.
4) Can you describe a moment when WCRI's research was really helpful?
During my eight-year tenure as the executive director of the Maine Workers' Compensation system, I testified regularly before our legislature. While testifying on a full range of bills, I was frequently asked, what can you tell us about other jurisdictions and what does the data from other states demonstrate? WCRI's research frequently provided me with information on other states sufficient to respond to these legislative inquiries. So the short answer to your question is that there were multiple moments where your research was really helpful. WCRI is a valued resource.
-------------
Interested in becoming a member of WCRI? Click here to learn about the benefits of membership, and then use the form below to contact us with your interest or any questions you have.