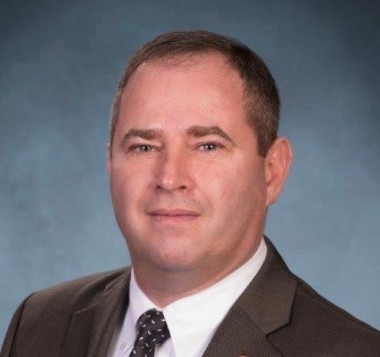 Recently, we had the opportunity to talk with Matt Massaro, head of workers' compensation middle and large commercial at The Hartford, which is a Fortune 500, US-based investment and insurance company. In his job, Matt leads a team that drives and supports a broad array of workers' compensation products and underwriting initiatives to support customer needs.
1) How did you first learn about WCRI?
Approximately 10 years ago, I moved into my first leadership role and was responsible for workers' compensation underwriting guidance and results for our business unit. Another leader in my business area was an active member of WCRI and suggested I attend the WCRI annual meeting (in Boston) to help me develop my industry knowledge. It was a great learning experience and I was impressed by the in-depth analysis and ability to network with a broad array of workers' compensation professionals from all aspects of the system.
2) What value do you derive from being a member of WCRI?
I value the thoughtful in-depth analysis that is unbiased and fact based. The trusted information and insights that are developed are for all workers' compensation stakeholders. WCRI has played a strong role with keeping the workers' compensation system healthy with how they have successfully managed the research agenda.
3) What is your favorite WCRI study/research area?
I have an appreciation for many of the research efforts. If I had to pick one, it is the CompScope™ Benchmarks. These reports provide key insights of identifying cost drivers and trends; they also give a comparison to numerous states, which is a valuable frame of reference and provides excellent context.
4) Can you describe a moment when WCRI's research was really helpful?
There is no one single moment that I would single out. It's the collective utilization of WCRI's unbiased, thoroughly researched insights that has been beneficial. Everything from industry state analysis to important public issues, such as opioid abuse.
-------------
Interested in becoming a member of WCRI? Click here to learn about the benefits of membership, and then use the form below to contact us with your interest or any questions you have.