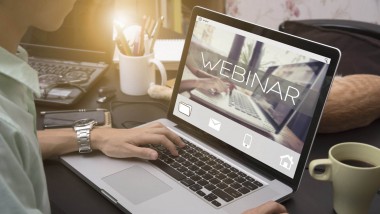 Cambridge, MA, April 1, 2021 ― The Workers Compensation Research Institute (WCRI) will host a 45-minute webinar on Thursday, April 22, 2021, at 2 p.m. ET on its study Early Predictors of Longer-Term Opioid Dispensing. The authors of the study, Dr. Vennela Thumula and Dr. Bogdan Savych, will discuss its key findings and take audience questions.
"Longer-term opioid dispensing to workers with work-related injuries can lead to increased disability duration," said John Ruser, CEO of WCRI. "This study identifies what best predicts which patients are more likely to develop longer-term opioid use, given what is known early in the claim about the worker, nature of the injury, and nature of the medical care. These findings can help policymakers and stakeholders in targeting policies and programs aimed at reducing inappropriate longer-term use of opioids."
Questions Addressed:
What information available early in a claim predicts which workers are most likely to have longer-term opioid prescribing?
What are the strongest predictors of longer-term prescribing?
The data for this study include workers with more than seven days of lost time who had injuries between January 1, 2016, and December 31, 2016, from 33 states.
Webinars are $50 for Non-Members and FREE for WCRI Members, members of the press, legislators as well as their staff, and state public officials who make policy decisions regarding workers' compensation. All attendees receive a free copy of the slides and a recording of the webinar. Click here to register.
About WCRI
The Workers Compensation Research Institute (WCRI) is an independent, not-for-profit research organization based in Cambridge, MA. Organized in 1983, the Institute does not take positions on the issues it researches. It provides information obtained through studies and data collection efforts, which conform to recognized scientific methods. Objectivity is further ensured through rigorous, unbiased peer review procedures. WCRI's diverse membership includes employers; insurers; governmental entities; managed care companies; health care providers; insurance regulators; state labor organizations; and state administrative agencies in the U.S., Canada, Australia, and New Zealand.
###