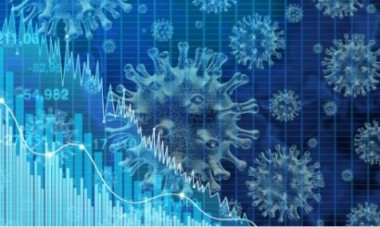 Cambridge, MA, October 7, 2021 — Today, the Workers Compensation Research Institute (WCRI) released a new WCRI FlashReport that shows how indemnity benefits and medical utilization changed during the prior economic downturn and subsequent recovery. It also presents multiple measures describing changes in the labor market that are likely to shape trends in workers' compensation payments for injuries in 2020 and 2021.
"We believe that looking at past economic recessions is instructive for gaining insights into the relationships between economic conditions and workers' compensation payments," said John Ruser, president and CEO of WCRI. "These relationships could help the understanding of trends in compensation payments during the pandemic, though there are substantial differences between the COVID-related recession and previous recessions."
The WCRI FlashReport Indemnity Benefits, Use of Medical Care, and Economic Conditions provides a discussion based on current economic trends and findings from prior WCRI studies to address the following questions:
What economic sectors have been most affected in terms of employment during the COVID recession?
What lessons ─ in terms of indemnity payments and medical costs ─ can be drawn from the Great Recession for the sectors with the largest drops in employment?
How important are behavioral factors, such as fear of losing one's job after an injury, in shaping the time away from work and indemnity payments during the pandemic?
What other concerns should be guiding predictions regarding changes in workers' compensation payments in the post-pandemic recovery?
The report builds upon a presentation delivered at WCRI's 2021 virtual conference. It highlights published data from external sources on labor market conditions available through August 2021, reflecting statistics through June or July 2021. Information on workers' compensation payments comes from previously published data from WCRI's CompScope™ Benchmarks and CompScope™ Medical Benchmarks studies covering 18 states.
The author of this report is Bogdan Savych. To learn more about this study or to download a copy, visit https://www.wcrinet.org/reports/wcri-flashreportindemnity-benefits-use-of-medical-care-and-economic-conditions.
ABOUT WCRI:

The Workers Compensation Research Institute (WCRI) is an independent, not-for-profit research organization based in Cambridge, MA. Organized in 1983, the Institute does not take positions on the issues it researches; rather, it provides information obtained through studies and data collection efforts, which conform to recognized scientific methods. Objectivity is further ensured through rigorous, unbiased peer review procedures. WCRI's diverse membership includes employers; insurers; governmental entities; managed care companies; health care providers; insurance regulators; state labor organizations; and state administrative agencies in the U.S., Canada, Australia, and New Zealand.
###