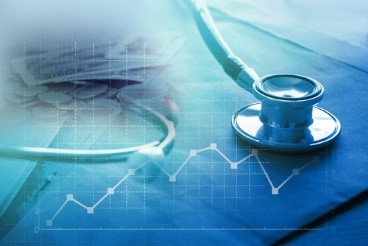 Cambridge, MA, August 3, 2023 – The steep growth in consumer prices for energy, food, and housing over the last few years created concerns about potential rising inflation in medical care. A new Workers Compensation Research Institute (WCRI) study found that, overall, there was no evidence of faster growth in workers' compensation medical prices and payments in most states over the high inflation period of 2021-2022.
"This study brings together information on changes in workers' compensation medical prices and external data on consumer price inflation and medical sector inflation over the 2012 to 2022 period," said WCRI CEO Ramona Tanabe. "It examines to what extent the recent sizable price growth for all goods and services spread to the health care sector in general and to workers' compensation in particular."
The study, Insights into Medical Inflation in Workers' Compensation—A WCRI FlashReport, identifies the main drivers of the workers' compensation medical cost growth and focuses on the price components associated with the major provider types. It discusses how state-specific workers' compensation price regulations allow for adjustments in reimbursement rates during inflationary price growth periods. How fee schedules shape the growth in professional prices and hospital outpatient facility payments is also addressed.
The following is a sample of the study's major findings:
While consumer inflation overall and for major consumption categories such as energy, food, and housing was substantial in 2021-2022, price increases in the medical sector were not a main driver.
The major contributor to price increases in the general health care system was the growth in hospital payments. Similar patterns were found in workers' compensation.
We found evidence that workers' compensation fee schedules are effective tools to temper medical inflation for professional prices to levels similar to or below those in the general health care system.
States that updated their fee schedule rates based on inflationary growth in the general economy rather than within the medical sector started to see faster price growth in 2022.
In addition, the study discusses several mechanisms through which faster increases in medical prices and payments in workers' compensation may be possible in the future, as health care price increases may lag behind inflation in the overall economy.
For more information about this report or to download a copy, visit www.wcrinet.org. The report was authored by Dr. Olesya Fomenko and Dr. Rebecca Yang.
ABOUT WCRI
The Workers Compensation Research Institute (WCRI) is an independent, not-for-profit research organization based in Cambridge, MA. Organized in late 1983, the Institute does not take positions on the issues it researches; rather, it provides information obtained through studies and data collection efforts, which conform to recognized scientific methods. Objectivity is further ensured through rigorous, unbiased peer review procedures. WCRI's diverse membership includes employers; insurers; governmental entities; managed care companies; health care providers; insurance regulators; state labor organizations; and state administrative agencies in the U.S., Canada, Australia, and New Zealand.