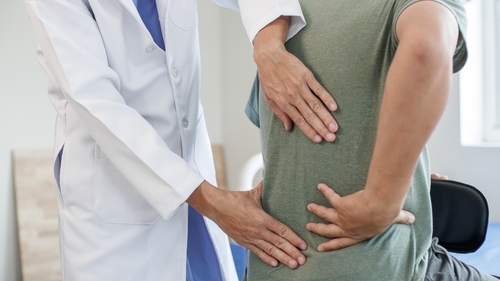 Cambridge, MA, November 21, 2023—A new Workers Compensation Research Institute (WCRI) study found that mental health comorbidities (anxiety, depression, sleep dysfunction) had a stronger association with smaller functional recoveries than physical health comorbidities (diabetes, hypertension, obesity). This study is based on a large sample of 68,850 workers who were injured on the job and received physical therapy for low back pain.
"Identifying these comorbidities and understanding their impact on recovery may help workers' compensation stakeholders better understand which low back pain cases are more likely to have poorer outcomes and potentially adapt treatments for workers with high-risk comorbidities," said Ramona Tanabe, president and CEO of WCRI. "Up until this study, there was little information regarding the prevalence of comorbidities among workers with injuries, because comorbidities are typically under-identified in workers' compensation claims data."
The study, Comorbidities and Recovery after Physical Therapy for Low Back Pain, examines the prevalence of self-reported comorbidities, assesses the association between self-reported comorbidities and functional improvements, and identifies other important predictors of physical therapy outcomes.
The following are some of the study's other findings:
Comorbidities are common among injured workers, with the most prevalent being hypertension, arthritis, sleep dysfunction, depression, and anxiety or panic disorders.
Comorbidities such as sleep dysfunction, severe obesity, and kidney disease had stronger associations with smaller functional improvements.
Timeliness of provision of physical therapy services for low back pain is strongly related to improved functional outcomes.
These results are based on data prospectively collected by Focus on Therapeutic Outcomes (FOTO) from low back pain patients at their first and last physical therapy visit over the 2017-2021 period. These data included information on patient-reported functional outcomes, patient-level socio-demographics, self-reported comorbidities, and other characteristics.
For more information about this report or to download a copy, visit https://www.wcrinet.org. The report was authored by Vennela Thumula, Te-Chun Liu, and Randall D. Lea
ABOUT WCRI
The Workers Compensation Research Institute (WCRI) is an independent, not-for-profit research organization based in Cambridge, MA. Organized in late 1983, the Institute does not take positions on the issues it researches; rather, it provides information obtained through studies and data collection efforts, which conform to recognized scientific methods. Objectivity is further ensured through rigorous, unbiased peer review procedures. WCRI's diverse membership includes employers; insurers; governmental entities; managed care companies; health care providers; insurance regulators; state labor organizations; and state administrative agencies in the U.S., Canada, Australia, and New Zealand.
###
Return to Press ReleasesDelawareVennela ThumulaTe-Chun LiuRandall Lea, M.D. listing