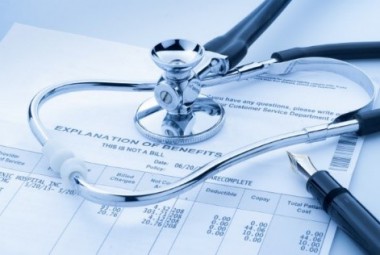 Cambridge, MA, June 28, 2022 – As policymakers seek to implement or change price controls in their state workers' compensation system with a fee schedule, a new study from the Workers Compensation Research Institute (WCRI) highlights the important design choices faced in adopting, reforming, and updating them.
"The construction of a medical fee schedule in workers' compensation involves a delicate balance," said Ramona Tanabe, WCRI's executive vice president and counsel. "Setting rates too low may make treating workers uneconomical for providers and jeopardizes workers' access to quality care. Conversely, if rates are set too high, savings will be negligible and the fee schedule will not achieve its cost containment goal."

The study, Designing Workers' Compensation Medical Fee Schedules, 2022, shows how the 44 states with fee schedules and the District of Columbia have resolved these fee schedule design choices, as of March 31, 2022. The study also includes a discussion of the substantial fee schedule changes for professional medical services since February 2019. The design choices, which often become the center of intense policy debates, come down to decisions:
How high or low should the fee schedule level be set?
How frequently should fee schedules be updated (e.g., relative values, list of procedures, etc.)?
Should the fee schedule be based on the relative value units of different professional medical services, or based on some other metric (e.g., historical charges or usual and customary charges)?
If based on relative value units, should the fee schedule for physician services use the relative values developed for the Medicare program or some other relative value scale?
In addressing the different design choices, this study provides inter- and intrastate comparisons of the workers' compensation fee schedule rates that illustrate the realization of the fee schedule design options:
The District of Columbia, Florida, and Massachusetts set their workers' compensation fee schedule rates, on average, to be within 20 percent of Medicare rates. On the other hand, Alaska, Idaho, Illinois, Nevada, North Dakota, and Virginia set fee schedule rates at levels more than double Medicare at the state level.
About one-quarter of the fee schedule states established their rates for office visits near the Medicare level or below, while about the same number of states set their fees for major surgery at triple the Medicare rates or more in each state.
For more information about this study or to purchase a copy, visit WCRI's website at https://www.wcrinet.org/reports/designing-workers-compensation-medical-fee-schedules-2022. Olesya Fomenko and Te-Chun Liu are the authors of the study.

ABOUT WCRI:

The Workers Compensation Research Institute (WCRI) is an independent, not-for-profit research organization based in Cambridge, MA. Organized in 1983, the Institute does not take positions on the issues it researches; rather, it provides information obtained through studies and data collection efforts, which conform to recognized scientific methods. Objectivity is further ensured through rigorous, unbiased peer review procedures. WCRI's diverse membership includes employers; insurers; governmental entities; managed care companies; health care providers; insurance regulators; state labor organizations; and state administrative agencies in the U.S., Canada, Australia, and New Zealand.
###