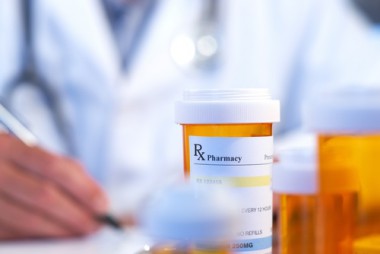 Cambridge, MA, March 22, 2019 ―The Workers Compensation Research Institute (WCRI) and the National Institute for Occupational Safety and Health (NIOSH) will host a free, one-hour webinar on Thursday, April 18, 2019, at 1 p.m. ET. WCRI will provide an overview of its latest research on opioid dispensing to injured workers, and NIOSH will highlight the comprehensive steps it is taking to assist workers and employers facing the opioid misuse and overdose crisis, and to protect first responders on the front line of the epidemic.
Dr. Vennela Thumula, a policy analyst at WCRI, will discuss the findings from a recent study she authored titled Correlates of Opioid Dispensing. The study identifies characteristics of injured workers and their employers that are associated with differences in opioid dispensing rates. These characteristics, or correlates, include worker age and gender, type of injury, industry group and employer's payroll size, and location (county-level opioid dispensing rate, urban-rural classification, and health insurance coverage rate).
"This study can help public officials and other stakeholders better predict which injured workers are more or less likely to receive opioids," said Dr. John Ruser, WCRI's president and CEO. "For example, this study finds that injured workers in certain industries are more likely to receive opioids on a chronic basis. This information might be useful in setting priorities for targeting special interventions to reduce inappropriate opioid prescriptions."
The following are among the questions this webinar will address:
In what industries were injured workers more likely to receive opioids when receiving a prescription for pain medication?
Does location of the injured worker have an impact on the likelihood of receiving opioids?
What role did worker age and gender have on opioid dispensing rates?
How does the type of injury impact the likelihood of receiving opioid prescriptions?
"NIOSH is looking at the full 'lifecycle' of opioid use from precursors in the workplace that may trigger first use of opioids, to employment and working conditions that may increase opioid misuse," says L. Casey Chosewood, MD MPH, Director of NIOSH's Total Worker Health® program. "NIOSH is committed to offering actionable information and recommendations for workers and employers as they face this epidemic head-on and together."
The data used in WCRI's study included 1.4 million pain medication prescriptions filled within 18 months postinjury for injuries that occurred between October 1, 2014, and September 30, 2015, in 27 states. The states are Arkansas, California, Connecticut, Delaware, Florida, Georgia, Illinois, Indiana, Iowa, Kansas, Kentucky, Louisiana, Maryland, Massachusetts, Michigan, Minnesota, Missouri, Nevada, New Jersey, New York, North Carolina, Pennsylvania, South Carolina, Tennessee, Texas, Virginia, and Wisconsin.
The study was authored by Dr. Vennela Thumula and Te-Chun Liu. WCRI received funding from NIOSH to support this study. For more information or to register, visit https://www.cdc.gov/niosh/twh/webinar.html. All attendees receive a free copy of the slides and a recording of the webinar.
About WCRI:
The Workers Compensation Research Institute (WCRI) is an independent, not-for-profit research organization based in Cambridge, MA. Organized in late 1983, the Institute does not take positions on the issues it researches; rather, it provides information obtained through studies and data collection efforts, which conform to recognized scientific methods. Objectivity is further ensured through rigorous, unbiased peer review procedures. WCRI's diverse membership includes employers; insurers; governmental entities; managed care companies; health care providers; insurance regulators; state labor organizations; and state administrative agencies in the U.S., Canada, Australia, and New Zealand.
###