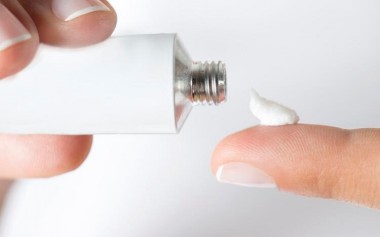 Cambridge, MA, August 26, 2021 ― As topical analgesics for treating injured workers have become a growing prescription cost driver, a new Workers Compensation Research Institute (WCRI) study examines how often and what types are being dispensed, and if their prescribing is in line with guideline recommendations.
"Our drug trends reports indicate that the payment share for topicals in the typical state increased from 9 percent in the first quarter of 2015 to 19 percent in the first quarter of 2020. While topicals may be an important option for treating pain, some topicals commonly dispensed in workers' compensation were expensive, not evaluated for safety and efficacy, and not recommended by guidelines," said John Ruser, president and CEO of WCRI. "The study may be useful in identifying where these expensive topical medications, some of which have safety concerns, are being prescribed."
The study, Topical Analgesic Use in Workers' Compensation, helps answer many important questions that state officials, medical providers, and payors may have about topical analgesics, including how dispensing patterns in their state compare with 27 other states. The following are among the study's findings:
In the first year of a claim, the prevalence of topical analgesic use among workers with prescriptions ranged from 3 to 17 percent across the study states. States varied widely in terms of payments for topical analgesics, with the highest state having an average topical analgesic payment per claim with topical analgesics nearly 20 times higher than the lowest state.
High-priced private-label topicals (i.e., independently manufactured combination products with ingredients such as menthol, methyl salicylate, capsaicin, and lidocaine) were dispensed to nearly a third of workers with topicals in five states (Illinois, Louisiana, Maryland, New Mexico, and South Carolina) and nearly two-thirds of workers with topicals in Delaware. In contrast, workers were infrequently dispensed private-label topicals in half of the study states. Private-label topicals were almost always dispensed in physicians' offices.
Workers in some states were often dispensed topical analgesics containing diclofenac and lidocaine in ways not recommended by evidence-based guidelines. For example, topical lidocaine was dispensed for non-neuropathic pain, and non-recommended topical diclofenac products were often dispensed simultaneously with oral nonsteroidal anti-inflammatory drugs in some states.
The findings from this study are based on roughly 480,000 workers with prescriptions that had injuries between January 1, 2018, and March 31, 2019, from 28 states. Prescription utilization and medical diagnoses for these workers were tracked for a 12-month period following the injury through March 31, 2020. The 28 study states are Arkansas, California, Connecticut, Delaware, Florida, Georgia, Illinois, Indiana, Iowa, Kansas, Kentucky, Louisiana, Maryland, Massachusetts, Michigan, Minnesota, Missouri, Nevada, New Jersey, New Mexico, New York, North Carolina, Pennsylvania, South Carolina, Tennessee, Texas, Virginia, and Wisconsin.
The authors of this study are Vennela Thumula and Te-Chun Liu. To learn more about this study or to download a copy, visit https://www.wcrinet.org/reports/topical-analgesic-use-in-workers-compensation.
About WCRI
The Workers Compensation Research Institute (WCRI) is an independent, not-for-profit research organization based in Cambridge, MA. Organized in late 1983, the Institute does not take positions on the issues it researches; rather, it provides information obtained through studies and data collection efforts, which conform to recognized scientific methods. Objectivity is further ensured through rigorous, unbiased peer review procedures. WCRI's diverse membership includes employers; insurers; governmental entities; managed care companies; health care providers; insurance regulators; state labor organizations; and state administrative agencies in the U.S., Canada, Australia, and New Zealand.
###