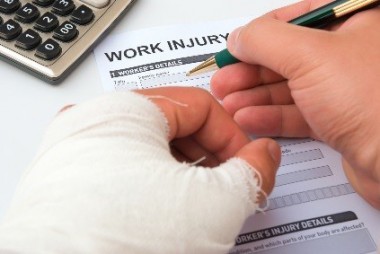 Cambridge, MA, April 22, 2021 – Total costs per claim in Florida experienced moderate growth at 4 percent per year from 2014 to 2018, followed by a faster increase of 8 percent in 2019/2020, according to a recent study published by the Workers Compensation Research Institute (WCRI).
"Compared with the other 17 states, growth in costs per claim in Florida since 2014 was faster than in most states, due to more rapid increases in medical payments and indemnity benefits per claim. The increase in benefit delivery expenses per claim with expenses in Florida was similar to the typical growth among the 18 states," said Ramona Tanabe, executive vice president and general counsel of WCRI.
This 21st edition CompScope™ Benchmarks study for Florida found that the faster growth in indemnity benefits per claim since 2014 was largely driven by the increase in frequency of and payments for lump-sum settlements, following the Castellanos and Westphal decisions. The moderate growth in medical payments per claim from 2014 to 2018 was mainly driven by the increases in hospital inpatient payments per episode and ambulatory surgery center facility payments per claim. In 2019/2020, medical payments per claim in Florida had a faster increase of 8 percent.
This study helps Florida policymakers identify current cost drivers and emerging trends in total costs per claim and key components. The study compares the performance of state workers' compensation systems in Florida and 17 other states, focusing on income benefits, overall medical payments, use of benefits, duration of temporary disability, frequency and payments of permanent partial disability/lump-sum claims, benefit delivery expenses, litigiousness, timeliness of payments, and other metrics.
To learn more about this study or to purchase a copy, visit https://www.wcrinet.org/reports/compscope-benchmarks-for-florida-21st-edition. Rebecca Yang authored this study.
About WCRI
The Workers Compensation Research Institute (WCRI) is an independent, not-for-profit research organization based in Cambridge, MA. Organized in late 1983, the Institute does not take positions on the issues it researches; rather, it provides information obtained through studies and data collection efforts, which conform to recognized scientific methods. Objectivity is further ensured through rigorous, unbiased peer review procedures. WCRI's diverse membership includes employers; insurers; governmental entities; managed care companies; health care providers; insurance regulators; state labor organizations; and state administrative agencies in the U.S., Canada, Australia, and New Zealand.
###