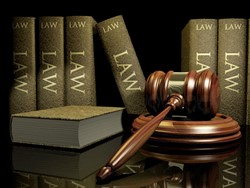 Cambridge, MA, April 26, 2022 – A new report from the Workers Compensation Research Institute (WCRI) and the International Association of Accident Boards and Commissions (IAIABC) to identify the similarities and distinctions between workers' compensation regulations and benefit levels in U.S. states and Canadian provinces now includes information related to the pandemic.
"This publication is a must-have reference for workers' compensation professionals," said Ramona Tanabe, executive vice president and counsel with WCRI. "I am frequently asked about different jurisdictional characteristics and this report often provides the answer. We continue to add to it as new rules are adopted more widely, such as presumptions for first responders."
New in this edition, Workers' Compensation Laws as of January 1, 2022, is information about regulations addressing "presumption of causation," availability of hearings and legal proceedings virtually, and a retrospective review of the maximum weekly benefit amount for temporary total disability.
In Canada and the United States, workers' compensation is entirely under the control of sub-national legislative bodies and administrative agencies and the differences can be subtle. The study helps readers understand the macro-level differences and general tendencies across jurisdictions, such as the following:
Which states and provinces allow individual or group self-insurance?
Which states cover mental stress claims, hearing loss, and cumulative trauma?
How many jurisdictions allow the worker to receive temporary total disability and permanent partial disability benefits at the same time?
How do the maximum and minimum payments for temporary and permanent total disability benefits vary and how have they changed over time?
The study builds on many years of valuable work by the U.S. Department of Labor (USDOL) that pioneered the use of a standard set of tables to promote uniformity in responses across states and consistency in reports from year to year. Although the USDOL suspended its production of these tables for budgetary reasons, the WCRI and the IAIABC agreed to work together to continue publishing this important resource.
For more information about this study, visit WCRI's website at https://www.wcrinet.org/reports/workers-compensation-laws-as-of-january-1-2022.
About WCRI:
The Workers Compensation Research Institute (WCRI) is an independent, not-for-profit research organization based in Cambridge, MA. The Cambridge-based WCRI is recognized as a leader in providing credible, high-quality, and objective information about public policy issues involving workers' compensation systems.
About IAIABC:
The International Association of Industrial Accident Boards and Commissions (IAIABC) is an association of government agencies that administer and regulate their jurisdiction's workers' compensation acts. It works to improve and clarify laws, develop and implement standards, and provide education and information sharing.
###