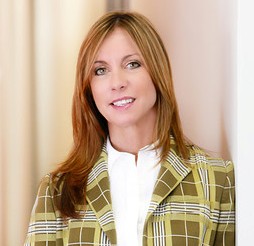 Recently, we had the pleasure of speaking to one of our long-time members and chair of our Disability and Medical Management Program Advisory Board, Artemis Emslie of myMatrixx about how she came to know the Workers Compensation Research Institute (WCRI).
As the former CEO of myMatrixx, An Express Scripts Company, Artemis led the strategic growth of the workers' compensation division of the pharmacy benefit management (PBM) firm. With nearly 25 years of experience in both the workers' compensation and group health industries, Artemis brings a multi-dimensional perspective to the complex issues facing PBM clients.
1) How did you first learn about WCRI?
Dr. Richard Victor, WCRI's former president and CEO, was doing research on pharmacy spend in workers' compensation over 15 years ago
2) What value do you derive from being a member of WCRI?
The research studies provide great insight on what is impactful and may not be impactful to our industry.
3) What is your favorite WCRI study/research area?
Pharma
4) Can you describe a moment when WCRI's research was really helpful?
Initial multi-state drug research with visibility into the states prescription drug trends and comparison.