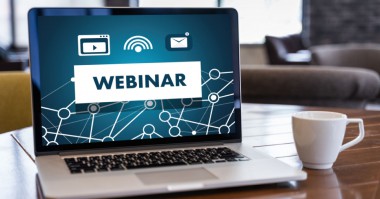 Cambridge, MA, Sept. 3, 2020 – Join the Workers Compensation Research Institute's (WCRI) President and CEO John Ruser for a free one-hour webinar on Thursday, Sept. 24, 2020, at 2 p.m. ET on the delivery of medical care and return to work in the COVID-19 era.
Dr. Ruser will be joined by Dr. Randy Lea, who is a senior research fellow at WCRI, an orthopedic surgeon, and a hospital chief medical officer in Columbus, OH. One of Dr. Lea's infectious disease colleagues, Dr. Mark Herbert, will also be joining the group.
Questions addressed:
How did care delivery and hospital services change as a result of COVID-19?
What impact is COVID-19 having on workers' compensation patients getting access to medical care?
What tests are out there for COVID-19, and how reliable are they?
When can a recovered COVID-19 patient return to work, and what safety protocols are in place to for all those returning to work?
Click here to register now for this free webinar.
The Cambridge-based WCRI is recognized as a leader in providing high-quality, objective information about public policy issues involving workers' compensation systems.
ABOUT WCRI:
The Workers Compensation Research Institute (WCRI) is an independent, not-for-profit research organization based in Cambridge, MA. Organized in late 1983, the Institute does not take positions on the issues it researches; rather, it provides information obtained through studies and data collection efforts, which conform to recognized scientific methods. Objectivity is further ensured through rigorous, unbiased peer review procedures. WCRI's diverse membership includes employers; insurers; governmental entities; managed care companies; health care providers; insurance regulators; state labor organizations; and state administrative agencies in the U.S., Canada, Australia, and New Zealand.
###