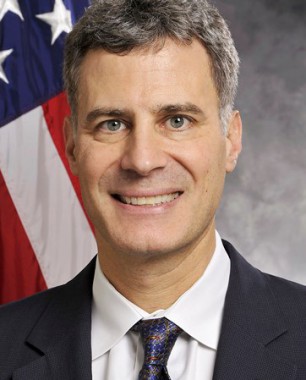 Cambridge, MA, Oct. 31, 2018―Today, the Workers Compensation Research Institute (WCRI) announced Prof. Alan Krueger―among the 50 highest-ranked economists in the world―will be the keynote speaker at its 35th Annual Issues & Research Conference, February 28 and March 1, 2019, at the Renaissance Phoenix Downtown in Phoenix, AZ.
Prof. Krueger served as chair of President Obama's Council of Economic Advisers (CEA) and a member of his Cabinet from 2011-2013. He is the only economist to have served as Chief Economist of both the U.S. Department of the Treasury and the U.S. Department of Labor. Currently, he serves as the Bendheim Professor of Economics and Public Affairs at Princeton University. He is widely published and his recent groundbreaking paper "Where Have All the Workers Gone? An Inquiry into the Decline of the U.S. Labor Force Participation Rate" garnered attention from nearly every major media outlet.
"We're excited to have Prof. Krueger open WCRI's annual conference―our biggest event of the year," said John Ruser, WCRI's president and CEO. "His experience working in Washington as well as his valuable research on many important topics, such as the future of work and the impact of technology on the economy, are sure to leave our attendees with actionable information they can use to prepare their organizations for the future."
WCRI's two-day program highlights the Institute's latest research findings while drawing upon the diverse perspectives of highly respected workers' compensation experts and policymakers from across the country. The following are among the topics the conference will address:
From Washington State to Washington, D.C. – a Model for Returning Injured Workers to Work
How Unions and Management Can Create Successful Return-to-Work/Stay-at-Work Programs
Group Health Deductibles and Workers' Compensation
Challenges and Opportunities of Telemedicine
Correlates of Opioid Prescribing and Overdose Deaths by Industry and Occupation
The WCRI conference is a leading workers' compensation forum for policymakers, employers, labor advocates, insurance executives, health care organizations, claims managers, researchers, and others. Conference participants will leave with new insights, valuable networking contacts, and a better understanding of key issues in today's competitive environment.
A discounted, early-bird conference registration rate as well as a special conference hotel rate is available for a limited time. To learn more or to register, visit https://conference.wcrinet.org/.
About WCRI
The Workers Compensation Research Institute (WCRI) is an independent, not-for-profit research organization based in Cambridge, MA. Organized in late 1983, the Institute does not take positions on the issues it researches; rather, it provides information obtained through studies and data collection efforts, which conform to recognized scientific methods. Objectivity is further ensured through rigorous, unbiased peer review procedures. WCRI's diverse membership includes employers; insurers; governmental entities; managed care companies; health care providers; insurance regulators; state labor organizations; and state administrative agencies in the U.S., Canada, Australia, and New Zealand.
###