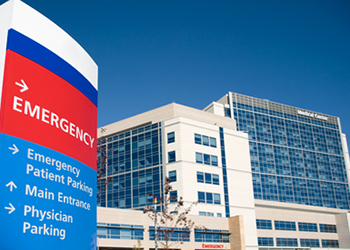 In this recorded one-hour webinar, WCRI's Carol Telles discusses the impact of changes to hospital reimbursement in the following states: Florida, Georgia, Indiana, and North Carolina. Ms. Telles shared findings from WCRI's CompScope™ Medical Benchmarks, 17th Edition, which examined the costs, prices, and utilization of workers' compensation medical care in 18 states through March 2016 for injuries occurring mainly in 2010 to 2015.
"In many states, policymakers and other stakeholders are looking to slow the growth of hospital costs in their workers' compensation systems without causing access-to-care issues," said Ramona Tanabe, WCRI's executive vice president and counsel. "The research discussed in this webinar will give decision makers some insight about what happened after some states implemented a fee schedule or change in fee schedule approach to control these costs."
Questions addressed:
What was the hospital reimbursement policy change made in each state?
How did the changes to hospital reimbursement impact costs and cost growth?
Were there any unanticipated consequences from these reimbursement changes?
Recorded webinars are $25 for Non-Members and FREE for WCRI Members, members of the press, legislators as well as their staff, and state public officials who make policy decisions regarding workers' compensation. Although WCRI memebers can login to watch the webinar, press and policymakers must contact WCRI for a link to this recording.