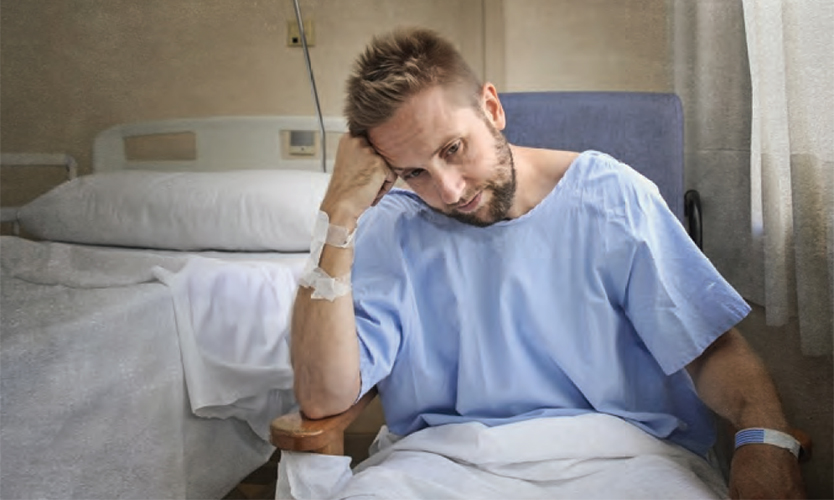 WSBTV | By Aaron Diamant | May 4, 2017
ATLANTA - A Channel 2 Action News investigation uncovered thousands of Georgians injured on the job each year have problems accessing medical care.
"They pester you so much it seems like, you know, to where you get so aggravated that you finally just say screw it," Keith Grisco told Channel 2 investigative reporter Aaron Diamant.
Grisco said he's fed up with Georgia's profoundly complex workers compensation system more than three years after a horrific crash, while on a company service call, that left him hurt so badly he nearly died twice.
"I can't even describe the pain," Grisco said.
He is still recovering from critical internal injuries that require life-long care, and nerve damage in his legs that may never heal.
"Our lawyers told us that, 'Oh, they're going to be great at first, but you know, wait a year or two, you know, see what happens,'" he said.
"The system is set up to frustrate people to where they finally give up."
Grisco's initial emergency care got covered no problem, because of the severe nature of his injuries, but he says his company's insurer wore him down with so many denials and delays authorizing follow-up care, prescriptions, and supplies he finally caved in and accepted a settlement.
"You're just like, 'Fine, I'll settle for that, jeez. I just want to wash my hands of y'all and be done with it,'" Grisco said.
Attorney Sarah Stottlemyer is adamant Grisco's not alone. She did not represent him, but told Diamant there are scores of Georgians in his position.
Are your kids safe? Predators reaching children through online games
Flight attendants say air inside planes can be toxic
DUIs in Georgia drop nearly 50% ... one reason why might surprise you
"It's absurd the way the system is set up to frustrate people to where they finally give up," Stottlemyer said.
A recent study by the nonprofit Workers Compensation Research Institute (WCRI) found 18 percent, or nearly one in five, Georgians injured at work who experienced more than seven days lost time reported "'big problems' getting services they or their primary provider wanted." Among those 52 percent, or more than half gave "employer or insurer did not want the care provided" as the reason. They also found that Georgians hurt on the job had some of the lowest return to work rates.
State Workers Compensation Board chairman Judge Frank McKay said the state commissioned the WCRI to get in front of problems. He's also worried about delays in treatment.
"We see delays in getting the authorization, where there is not an articulated reason for that delay, and that's the problem, and I have recognized that and we are targeting that," McKay said.
Click here to read more.