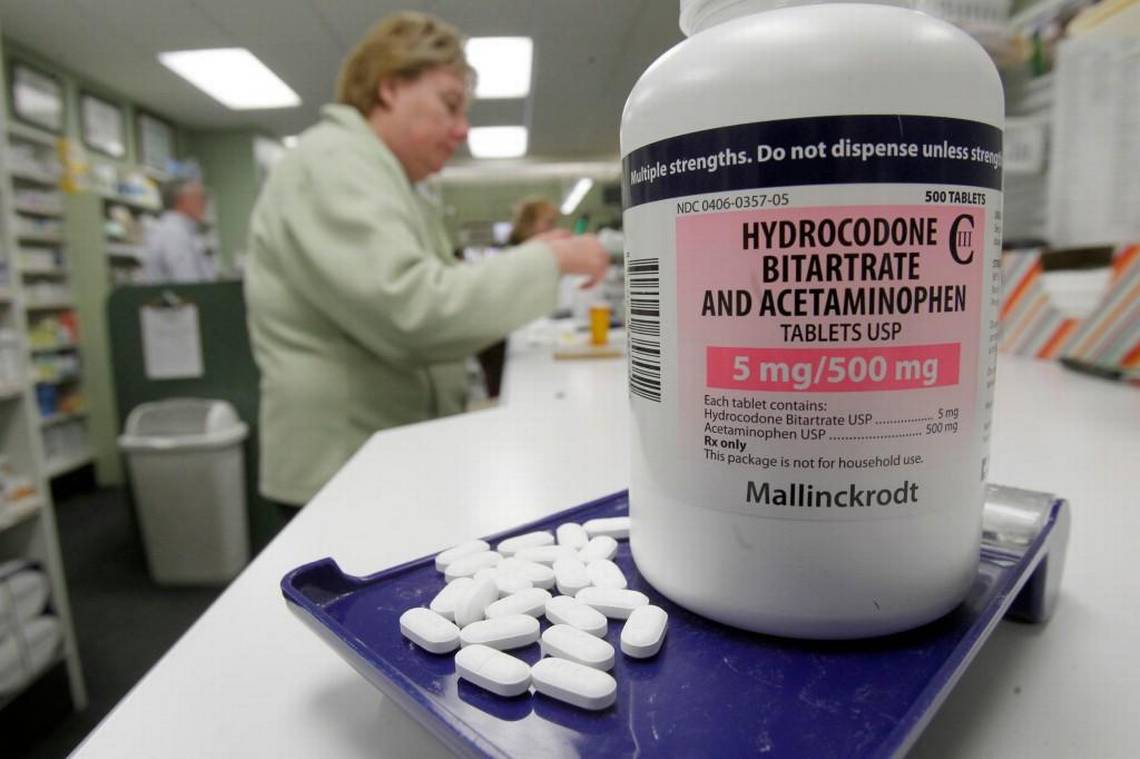 The Daily Review | Jan 24, 2018

Speaker Mike Turzai (R-28), along with state Rep. Ryan Mackenzie (R-134) and House Labor and Industry Chairman Rob Kauffman (R-89), announced the latest House Republican efforts to strengthen the fight against Pennsylvania's opioid crisis.

Legislation was discussed to combat the significant overprescribing of drugs to Pennsylvanians within the state's Workers' Compensation system. According to a 2017 study by the Workers' Compensation Research Institute, Pennsylvania is the second highest state in the number of opioids per claim, 87 percent higher than the median state. It also found Pennsylvania is the second highest state in the number of opioid pills per claim, at 258 pills, and the second highest state in the opioid dosage per pill, at 10.2 mg.

To address this problem, Mackenzie authored House Bill 18, a commonsense approach that would require the Department of Labor and Industry to adopt changes to the official state list of medicines, known as formularies, that may be prescribed for those within the WC program. A similar bill, Senate Bill 936, is also currently being considered.

"We care deeply about the safety and well-being of Pennsylvania families and workers adversely affected by the overprescribing of opioids," said Turzai. "We need to stop addiction before it begins, and this measure will further ensure the state is meeting that goal."

Currently, 21 states, including New York and California, have made similar changes to the lists that are used in most types of health care payment systems, including Medicare, Medicaid, the Children's Health Insurance Program and group health insurance.

Ohio implemented a drug formulary for Workers' Compensation in 2011. By the end of 2016, it experienced a 51 percent reduction in the number of injured workers receiving an opioid prescription. It also saw the number of injured workers in the system who were dependent on opioids nearly cut in half, from 8,029 to 4,101.

"The new lists, created by doctors, could reduce over-prescription of opioid painkillers by setting evidence-based standards for the medication that can be prescribed for a Workers' Compensation patient," said Mackenzie. "The lists of permissible medication would be continually updated and made available online for the general public to view.

"In addition to over-prescribing, this legislation would address other prescribing abuses that are occurring within the system," said Mackenzie.

"Pennsylvania's overdose rate is higher than the national average," said Turzai. "Approximately 13 Pennsylvanians die every day of a drug overdose, and overdose kills more people in the state than car accidents. Drugs that were once seen as great treatment options for people experiencing pain have now created an epidemic of addiction across the commonwealth."

The Legislature is continuing its fight against opioid addiction. Some of the legislative efforts that have already been enacted include:
Creation of a statewide Prescription Drug Monitoring Program.
A restriction on the number of pills that can be prescribed to minors in emergency rooms.
Reclassified and redefined drug delivery crimes resulting in death from third-degree murder to a first-degree felony.
Updated provisions and requirements related to the Alcohol, Chemical and Tobacco Abuse Program in the School Code to include other drug abuse.
Instruction provided to students to communicate opioid abuse prevention, with an emphasis on the prescription drug epidemic and addiction to heroin.
The establishment of a safe opioid prescribing curriculum in medical colleges and other medical schools.
Provisions for emergency drug and alcohol detox in hospitals.