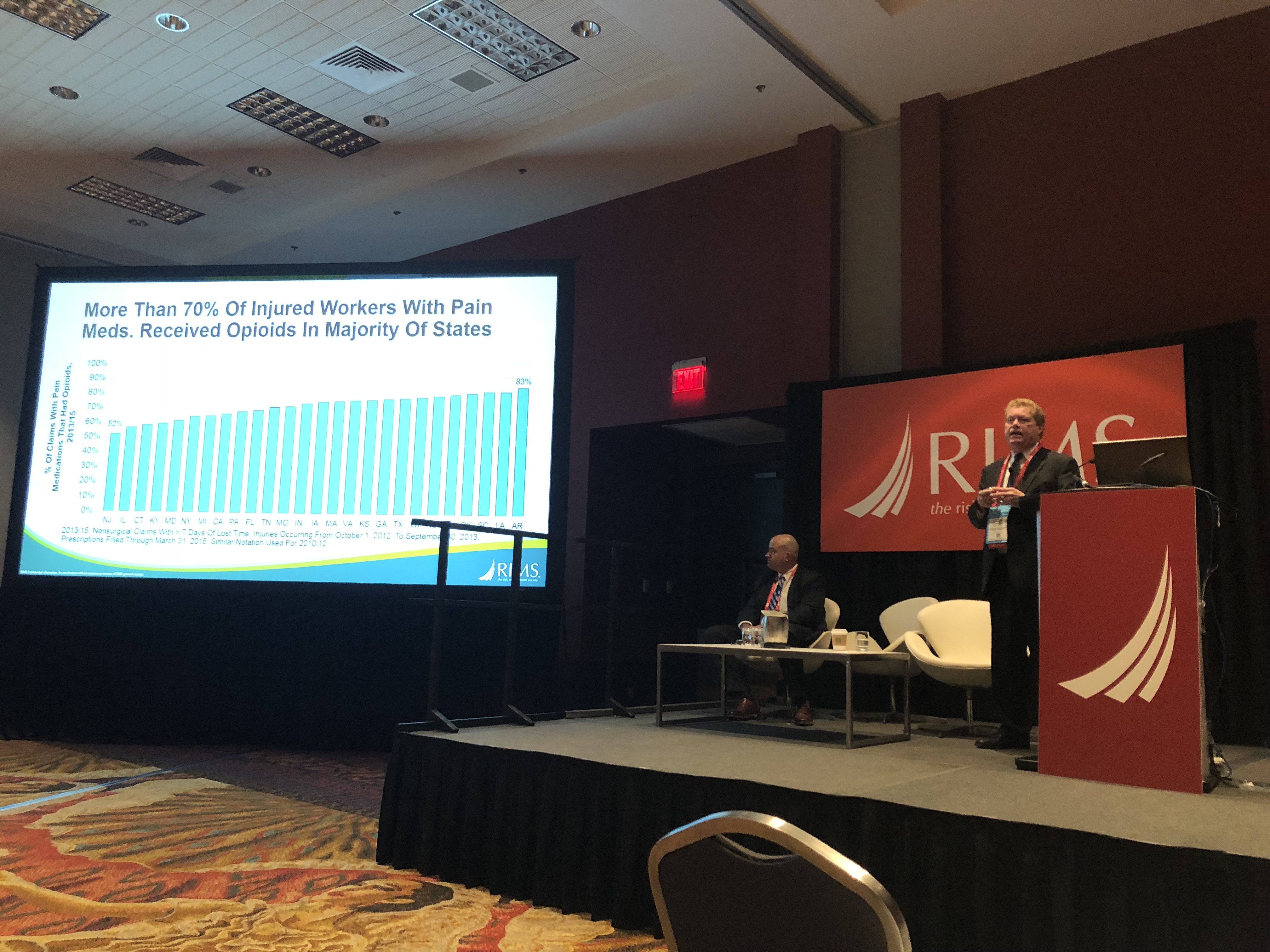 Business Insurance | By Louise Esola | 4/18/2018
SAN ANTONIO — The head of risk management for a company whose 454,000 workers are tasked with delivering 2.5 million packages around the world each day, said solving the opioid crisis will take a multitude of strategies.
"There's no silver bullet," Michael Fenlon, Atlanta-based senior director for corporate risk management for United Parcel Service Inc., told attendees at the Risk & Insurance Management Society Inc.'s annual conference in San Antonio on Tuesday. "It's a bunch of little things."
Mr. Fenlon was joined by John Ruser, president and CEO of the Cambridge, Massachusetts-based Workers Compensation Research Institute, in a session on solving one of workers compensation's biggest conundrums: how to help injured workers manage their pain without overprescribing or unnecessarily prescribing strong pain medications.
Mr. Ruser said numerous strategies put in place nationwide and in individual states are working in concert to lower unnecessary opioid prescribing in workers comp — echoing the common sentiment in comp circles and what Mr. Fenlon has noticed in his own workforce.
The solution involves everyone from the injured worker to the legislation in their respective states, to the claims managers and providers, they said.
UPS has several protocols in place for injured workers who have opioid prescriptions. Strategies include case managers for individual workers, "opioid letters" to both the worker and his or her prescriber that explain the drugs' dangers, and "red-flag" notifications that tell a claims manager what a worker was prescribed and how much, said Mr. Fenlon.
Click here to read more.