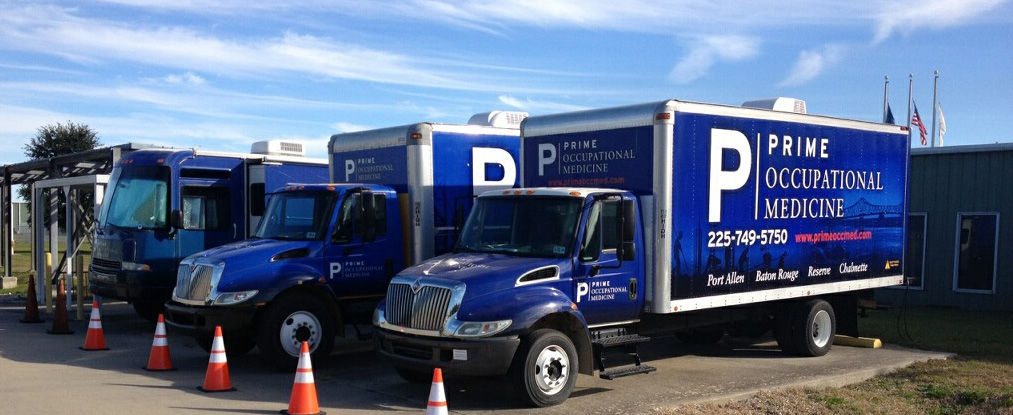 Baton Rouge Advocate | By Ted Griggs | Sept. 24, 2017

Baton Rouge-based Prime Occupational Medicine doubled in size over the past five years to eight clinics and about 200 employees, and expects to do so again with plans to expand to New Orleans and Texas.
Prime targets large employers, such as those building the megaprojects that have cropped up along the Gulf Coast in the past few years. For example, there are 9,000 workers at the Cameron liquified natural gas job site in Sulphur. To handle those workers' needs, Prime has a number of medical professionals on-site, and they coordinate care with Prime's medical director and local providers. Prime also has assigned an ambulance and emergency response vehicles to the job site.
"Unfortunately, when you work construction, you work with big wrenches and big tools and big toys. We see a lot of injuries," said Sean Connor, vice president of business development. "We try to treat the employee like an NFL athlete. If he's hurt, let's get him fixed. If he needs surgery, let's have it today."
It's a different approach from the one taken by many nonindustrial companies. Typically, if a worker gets hurt in one of those businesses, it might take a week to secure a doctor's appointment, another week or two to make an appointment with a specialist and another week to get the insurance company's approval for an MRI or other test.
A self-insured petrochemical company doesn't want to wait 20 or 30 days just to find out what needs fixing, and more time for the actual treatment and recovery, Connor said. The companies know that the longer an employee sits at home, the less likely he or she is going to return to work and the more money that will cost the employer.
Although work-related injuries and illnesses in Louisiana dropped 35 percent from 2005 to 2015, the costs of injuries that force employees to miss more than seven days of work were both higher and grew faster than in most other states. A report from the Workers' Compensation Research Institute shows in those instances, total costs per claim in Louisiana averaged more than $30,000 for a 12-month period.
Click here to read more.