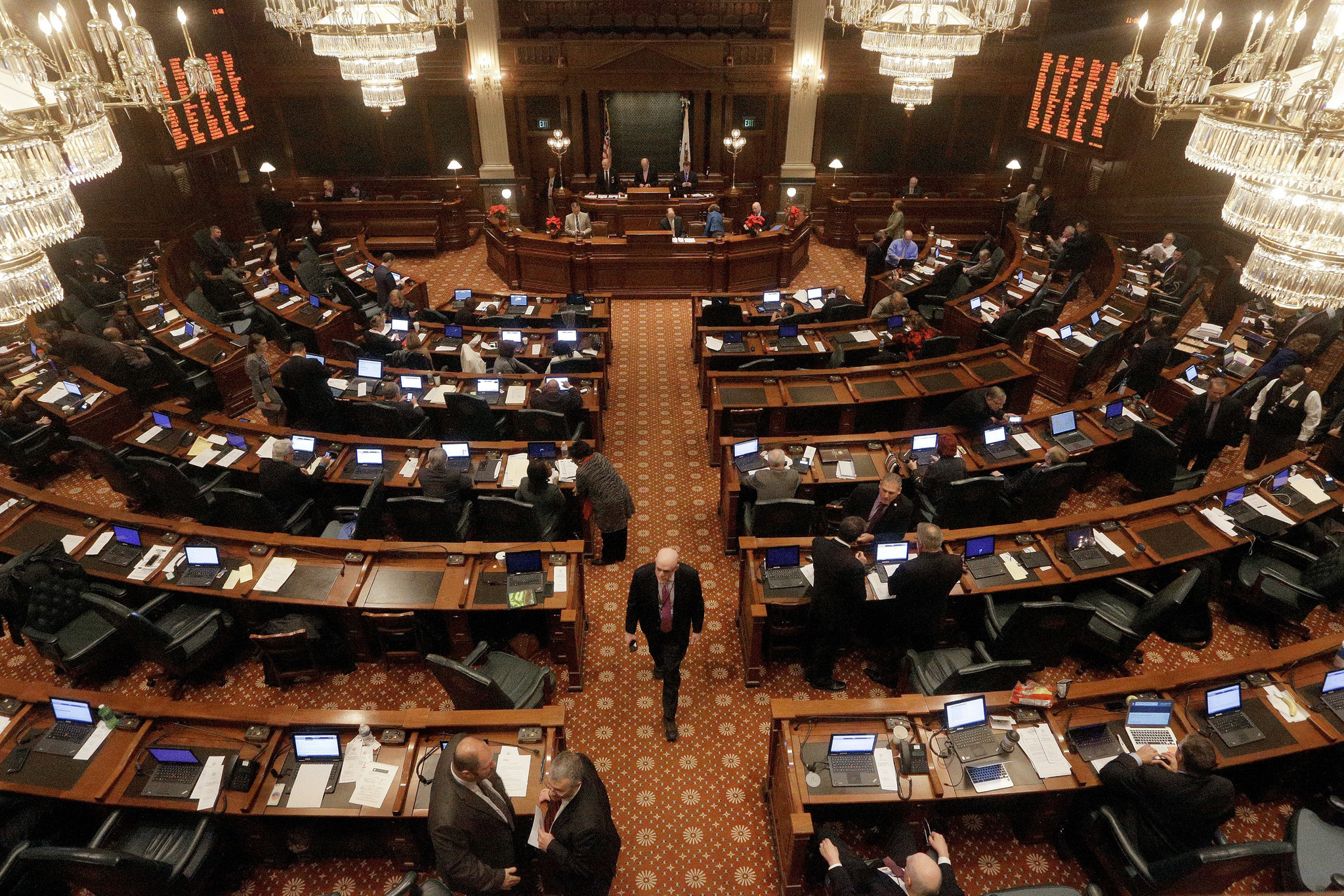 Chicago Tribune | By Robert Reed | July 11, 2017
An area of possible bipartisan reform in Illinois has gone down in flames — a victim of the budget battle — so the state is stuck with a workers' compensation plan that businesses, especially small companies, love to hate.
As a result, influential industries seeking to overhaul that system are heading for the sidelines, intent on avoiding the political fallout sparked by the state Legislature overriding Gov. Bruce Rauner's budget veto.
The business withdrawal is another lost opportunity to sensibly revamp this complex, publicly backed structure that needs to bring costs down while still properly serving those who are legitimately injured on the job.
While workers' compensation changes never come easy in the Illinois General Assembly, there was hope earlier this year that pro-business Republicans and pro-labor Democrats would lay the groundwork for bipartisan compromise.
That possibility is dashed, probably until after the 2018 gubernatorial contest.
"We're entering the real campaign season and I don't think tempers will cool down until after the election," says Steve Schneider, vice president of Midwest state affairs for the American Insurance Association.
The Illinois unit of the National Federation of Independent Business, a small-business advocate, and the Illinois Manufacturers' Association agree, saying they don't expect a bipartisan attempt to emerge anytime soon.
Both industry groups represent thousands of businesses across Illinois. They have been intimately involved in past workers' compensation discussions.
"I am not optimistic about any improved workers' comp legislation," Mark Grant, state director of NFIB Illinois wrote me in an email.
A pair of workers' compensation bills that were heavily backed by Democrats did pass the General Assembly this session and are on to the governor. But those bills are expected by industry people to be vetoed by Rauner.
The governor is a vocal critic of Illinois' workers' compensation plan and the trade unions, medical groups and Democrats that typically support keeping, or only tweaking, the status quo.
Illinois is overdue for fundamental workers' compensation changes.
Some benchmarks:
The average cost of Illinois workers' compensation claims was $15,626 compared with the average payout of $10,354 for 17 other states surveyed, according to 2013 data evaluated last year by Boston-based Workers Compensation Research Institute, an independent nonprofit.
During that span, claims for more than seven days off work cost an average of $48,898, which is 21 percent higher than the median payout of the other 17 states surveyed, according to the study.
The institute also found that nearly 30 percent of Illinois workers' compensation claims are for more than seven days — again higher than most states.
Why the lofty totals for Illinois?
Putting aside problems of those taking advantage of the system, costs have incrementally grown as the range of medical areas covered have expanded. Health care providers can be paid to address patient conditions, procedures or tests that are not directly related to on-the-job work or stress.
That said, the institute reports Illinois workers' compensation claims in 2013 were down 6 percent since 2010, which likely can be attributed to the fruits of a state reform bill passed in 2011.
If anything, the decline shows that appropriate legislative tightening can help curtail workers' compensation claims and costs.
Click here to read more.