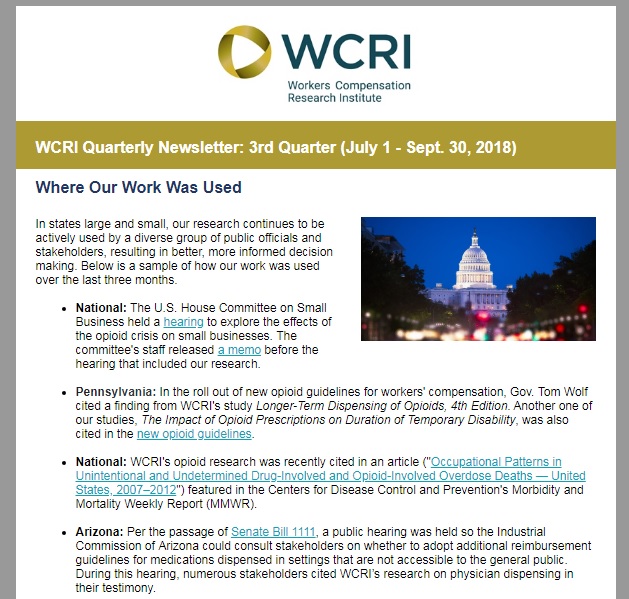 Check out our latest quarterly newsletter, which shows you what we have been up to over the last three months (July 1 - Sept. 30, 2018), including the following:
where our research was used,
research we published,
where our research has been mentioned in the media,
recordings of recent webinars,
upcoming events,
who we have shared our research with,
and more.
Click here to view the newsletter. If you have any questions about the newsletter or things you would like us to add to it, please let us know as we are always looking to improve it.