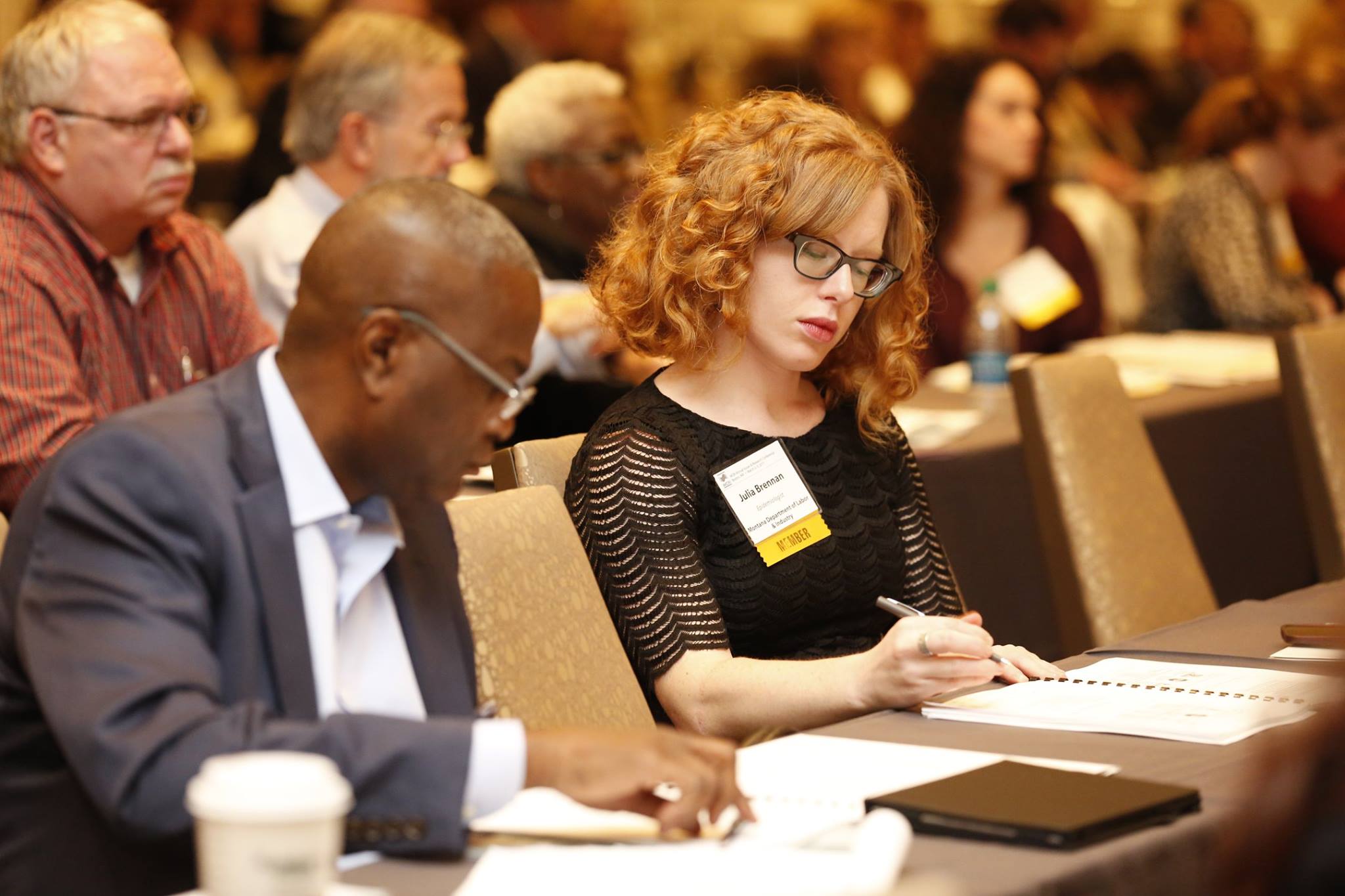 Some conferences have fillers unrelated to the topic of the conference, which needlessly lengthen the agenda and your time away from the office. We've designed a tightly-packed, two-day conference (March 22-23, 2018) to give you strategies and lessons you can employ immediately.
The conference also allows you numerous opportunities to network with senior-level workers' compensation leaders from organizations all across the country. Below are what some of them have said about the experience.
"WCRI's annual conference always addresses the biggest issues facing the workers' compensation system and helps me keep my eye on emerging trends." - Michael Fenlon, Senior Director for Corporate Risk Management at UPS
"As the original source of 'big data' for workers' compensation, I find the WCRI conference unique in that their insights engage all of the parties associated with workers' compensation in a data-driven discussion on improving the system itself." - Vincent Armentano, Senior Vice President with Travelers
"The experience is exceedingly valuable. The conference affords the opportunity to consider diverse views on major developments in the workers' compensation systems. It is a unique opportunity to hear about the current studies from the authors themselves." - Hank Patterson, Patterson Harkavy LLP (counsel to the North Carolina AFL-CIO)
"Our industry has the responsibility to continually improve the workers' compensation process for all parties involved. An important component of successfully meeting this goal is having accurate and relevant data to rely on. The information provided at WCRI's conference impressively fulfills this role." - Steve Perroots, Vice President of Global Claims Marriott International, Inc.
WCRI's 34th Annual Issues & Research Conference, March 22-23 in Boston, MA, is a leading workers' compensation forum for policymakers, employers, labor advocates, insurance executives, health care organizations, claims managers, researchers, and others.
Only four weeks left to register. Don't miss this opportunity to elevate your career, expand your knowledge, and network with the 150+ organizations already attending. Click here to learn more and/or register. If you are still on the fence, click on the video below to see what keeps many of our atteedess coming back year after year.